There's a wide range of restaurants in Avoriaz to suit all tastes and budgets. Read our guide on all the best places to eat in Avoriaz and where to find your favourite style of cuisine.
At lunchtimes, most restaurants will offer a well-priced 'Plat du Jour' (dish of the day), normally consisting of locally-sourced meat, potatoes and a salad or seasonal vegetables - exactly what you need after a hard morning on the slopes!
Breakfast & Brunch
Le Fantastique: Serving breakfast, lunch, dinner and snacks all day long at the foot of the pistes, extremely popular bar and restaurant. Starting with breakfast from 08:00, they serve a wide range of foods including burgers, pasta, croute, galettes, crepes, salads and desserts all day long. You can ski to the door and it's always buzzing with people out enjoying the snow. Prices are reasonable.
Les Fontaines Blanches: Also opening its doors to people looking for a hearty breakfast in the centre of Avoriaz. Good size portions and reasonable prices mean the large sunny terrace is popular with locals and tourists alike. From French Alpine dishes to pizza, BBQ's and lobster, there's something for everyone on this menu.
Mamo's Café in Lindarets is open for breakfast, brunch and lunch and is a beautiful spot to grab some food during a long day in the hills. It serves a variety of food including burgers, crepes (gluten-free available), tapas and vegetarian dishes.
Les Trappeurs: Also opens its doors bright and early for people looking to take the first lifts. Serving mainly Savoyard dishes, this restaurant is located in one of the busiest piste-side spots next to the 3S cable car in Avoriaz.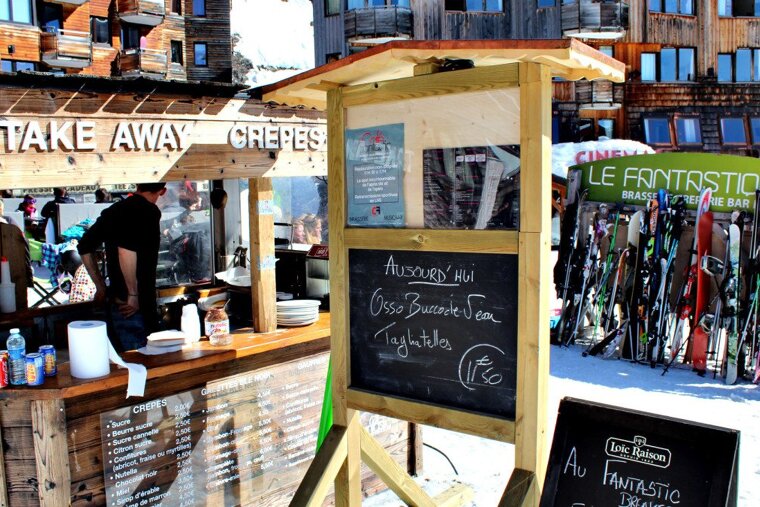 Cafes & Bakeries
Le Fournil de Cannelle: Pre-ski, there are a select few early-bird cafés that will whip up an English breakfast, crepe or much needed coffee for you. One of Avoriaz's gems is this boulangerie. As you walk into what can only be described as the Aladdin's cave of Avoriaz, you are greeted with the smell of freshly baked bread and fruit pastries. It is here that you will find the ultimate snack – although once consumed it feels more like an entire meal - cheese, bacon and bread combination is the perfect take-away fast food on the mountain, for those more eager to ski than sit down and eat (it is also a great hangover cure for those making the most of the après scene).
Café le Fantastique: Most of the restaurants here serve traditional crepes as a dessert, however you can choose from a selection of sweet, savoury and also gluten-free crepes, made with black wheat. This lively brasserie/creperie/music bar has a full menu for breakfast and lunch, serving food from 08:00 until 17:00, and drinks right up until 02:00.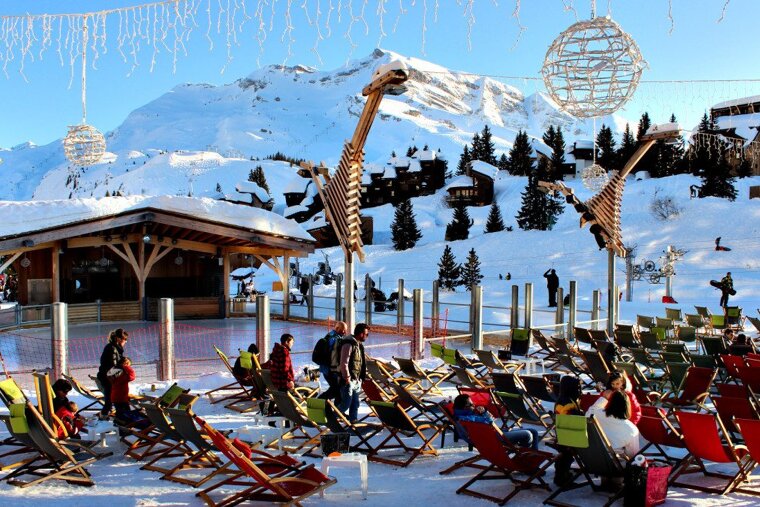 Child-friendly Restaurants
Most restaurants in Avoriaz will welcome children and have children's menus. Several of the restaurant-cafes in the resort are open all day and through to the evenings so you can eat early if you wish.
Les Intrets: In the heart of Avoriaz on Place Centrale you will find somewhere that's great for big group bookings because of its large terrace and big dining rooms. Serving the traditional Savoyard menu alongside contemporary dishes like pizzas and pastas, it's also got an extensive choice for children.
Les Trappeurs: Opens its doors bright and early for people looking to take the first lifts. Serving mainly Savoyard dishes, this restaurant is located in one of the busiest piste-side spots in Avoriaz. With an extensive children's menu, it's popular throughout the day and is accessible on foot or by snow.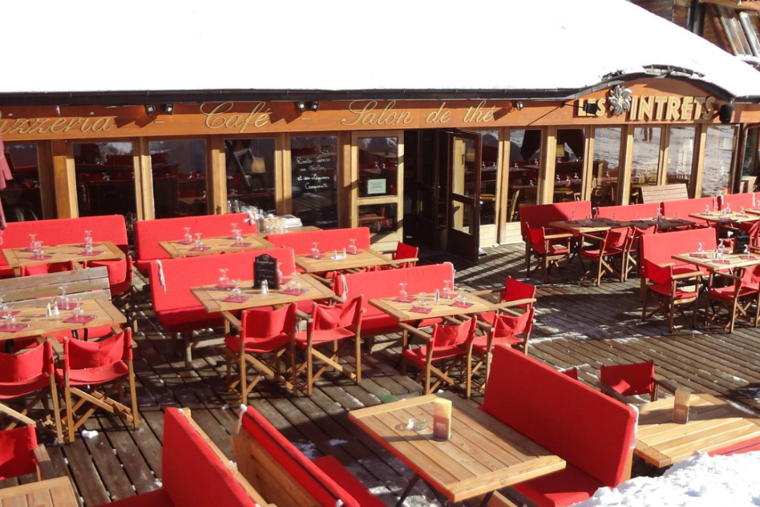 French Restaurants
Les Intrets: In the heart of Avoriaz on Place Centrale. Great for big group bookings because of its large terrace and big dining rooms. Serving the traditional Savoyard menu alongside contemporary dishes like pizzas and pastas, it's also got an extensive choice for children.
La Poya: If you're looking for a slightly more intimate experience, also in the centre of Avoriaz, it offers a Savoyard experience not to be missed. With soups, salads, crepes and other French meals it's great for lunch and dinner. You can get there by walking, which in the height of winter in Avoriaz is quite unique!
La Pierre aux Loups: If you're happy to travel a little further afield, or even ski to your restaurant, in Chatel it's definitely worth considering. Located in Plaine Dranse, at the top of the Pierre Longue chairlift, this restaurant serves mainly local specialities. If you want adventure with your meal, this is for you. If arranged in advance you can take a torchlit descent down the slopes after your dinner!
La Cremaillere: A popular restaurant which is also open in summer, it's family-run, located a little way out of Avoriaz in Les Lindarets. Serving traditional Savoyard specialities including fondue, charcuterie, snails, trout and various snacks, it's famous for its atmosphere and good food.
La Taniere: Directly at the bottom of the Avoriaz pistes, is a great place to dine if you're in a big group. Offering a traditional Savoyard menu and with a huge outside terrace in the heart of the après scene in Avoriaz, it's a great place to finish a hard day on the slopes.
Le Chaudron Resturant: In the goat village of Les Lindarets, this spot is hoping to tempt you in with its traditional Alpine cuisine made from fresh local produce. It's known for its warm welcoming atmosphere and reasonable price.
Le Yeti Restaurant: Just a few minutes from the centre of Avoriaz, an extremely popular spot offering huge portions of traditional Savoyard cuisine. It's famous for its warm service and lively atmosphere. If you can't face a filling main dish, there are plenty of snacks to keep you going as well. Amazing views.
Le Chalet d'Avoriaz: Cheese lovers! This one's for you! It offers a traditional menu on offer but the real pull is the "trio des fondues de fromage". It's a three-pot fondue where you can try three cheeses from a selection of eight different cheeses.
Le 155 Steakhouse: If you're after a simple meat fix, look no further than the centre of Avoriaz. It also offers special menus, breakfasts and puddings that will make your mouth water.
Les Rhodos Restaurant: If pudding is your thing, this is just what you're looking for - in Les Lindarets. Alongside a Savoyard menu, their home-made desserts, such as blueberry tart, are extra special. You can choose from the "à la carte" or go for one of the set menus, which are generally good value. Open daily from 09:00 to 17:00 in winter and from 09:00 to 20:00 in summer.
La Ferme Restaurant: In an old farmhouse building, dating back to 1860, it has retained the warmth of an old mountain chalet. It's open year-round in the village of Lindarets with lots of special menus containing all the local specialities you're looking for when visiting the Portes Du Soleil.
Le 66: A little less traditional than some of the other restaurants we've mentioned. Not when it comes to food though. Offering traditional French dishes in a more contemporary style setting, the restaurant in the centre of Avoriaz is also slightly more upmarket. It sells gourmet pizzas and burgers.
Au Briska: Also mixing traditional with contemporary in the centre of Avoriaz, it hopes to tempt you in with its home-made pies, pastry and puddings. It's right next to the tourist office, so if you don't want to travel far, this cosy restaurant is perfect.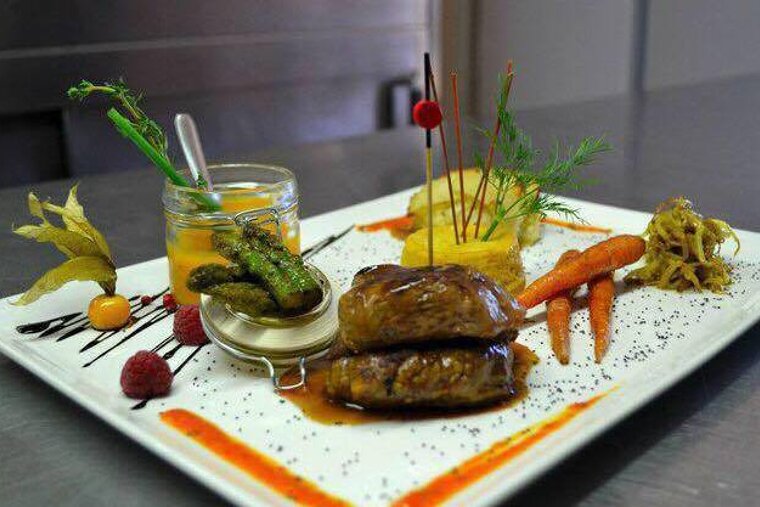 Italian & Pizza Restaurants
Lots of Avoriaz restaurants now offer pizzas cooked in wood-fired ovens if you fancy a break from traditional French cuisine.
Le Fangle: A charming restaurant with a spacious traditional alpine interior and a roaring log fire to keep you warm on chilly days. You can also take part in a torch-lit descent back to Morzine from here, just don't be tempted by too much vin chaud!
La Falaise: With a colourful menu full of regional specialities, it has something for everyone. With lovely, alpine wooden décor, it's reasonably priced with plenty on offer including pizzas, tapas and fish dishes.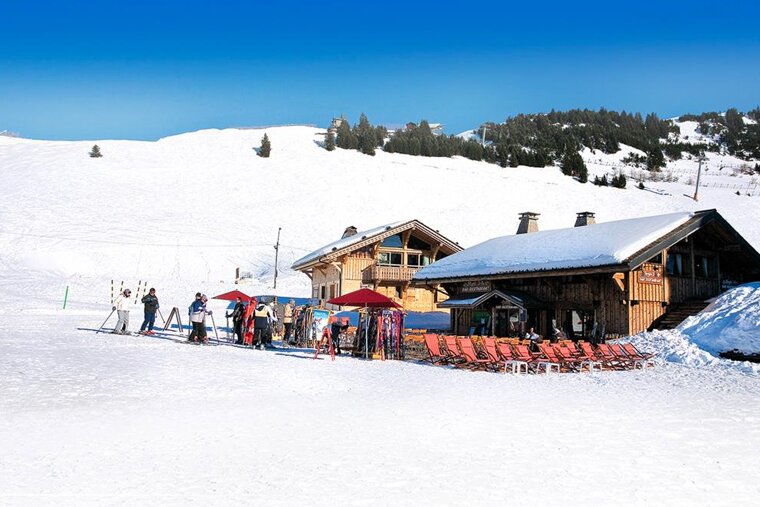 Michelin-Starred Restaurants
Avoriaz has no Michelin starred restaurants, but there are a few recommended by the Guide Michelin in nearby Morzine.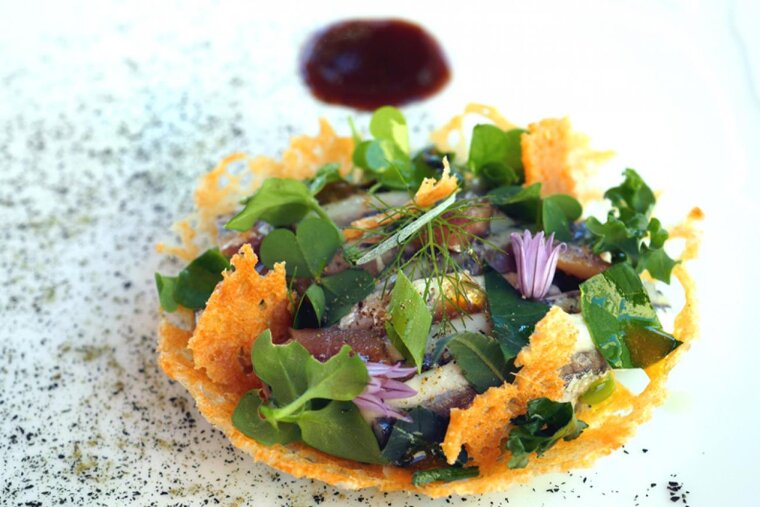 Modern European & International Restaurants
La Cabane: In Avoriaz, this a lively restaurant that serves traditional French dishes but also offers Asian cuisine and Tapas dishes. It's a big restaurant that's spread over two floors - it's not the cheapest place in the resort. However, it's popular with people looking for an upbeat dining venue.
Pubs & Gastropubs
Chez Flo: With incredible views out over the Avoriaz pistes, this is an extremely popular après bar, hosting some of the biggest parties and events. It also has a restaurant that's always buzzing with people trying the full menu or the quicker express menu. It's great if you just want to refuel before heading back on the slopes and, like most places in Avoriaz, you can ski straight to your table.
Le Bistro: An après-ski bar and restaurant that provides afternoon live music and DJ's. Specialising in Savoyard dishes, there's also a rotisserie for a wide selection of meats. You can eat on the large terrace or sit inside in the restaurant. With a plat du jour offer, it's reasonably priced as well.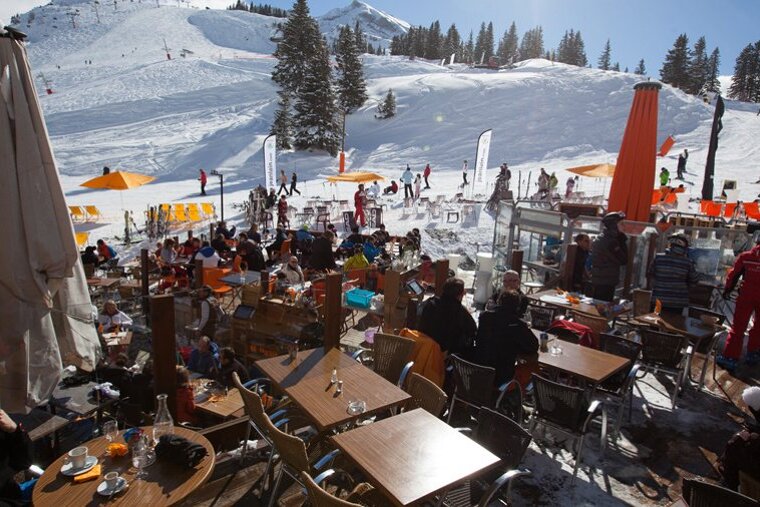 Sushi Restaurants
Le Bistro: Has its own 'sushi master' who can suggest a selection of sushi and sashimi for you to try. Le Bistro is also renowned as one of the best venues for après ski, and they have a cracking cocktail menu to prove it.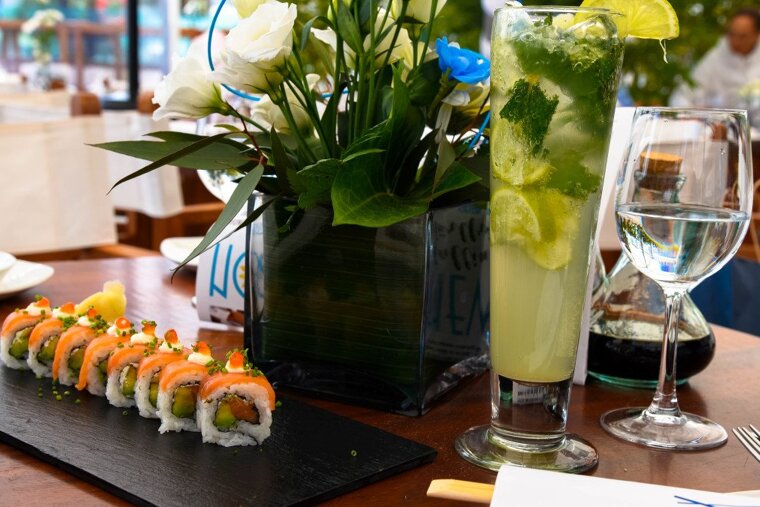 Take-away Restaurants
Changabang Snack Restaurant: Perhaps the most popular is takeaway spot, it's always busy whether it's lunchtime, afternoon or après ski. Their curly fries are to die for, as is the range of burgers, sandwiches and wraps on offer. With something for the kids, it's an easy place for a quick stop off with a very friendly welcome from all of the staff.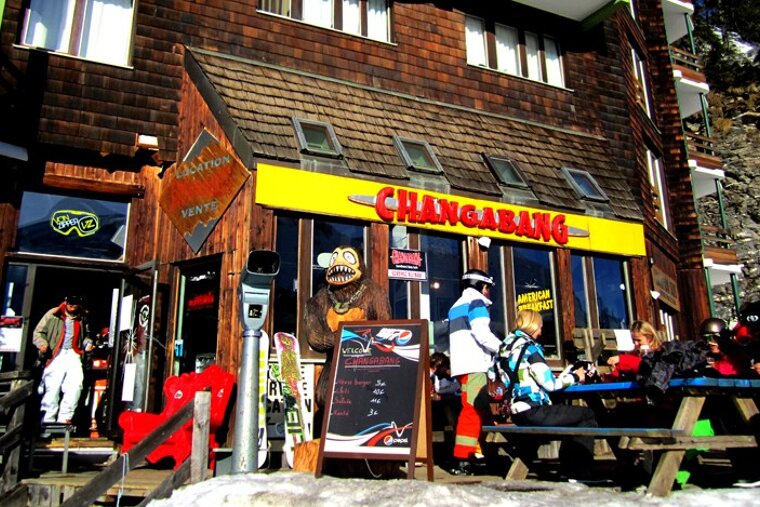 Vegetarian Restaurants
Avoriaz isn't overrun with vegetarian restaurants but there are plenty of places serving pizza and pasta dishes that will hit the spot.
Le Fantastique: On the snow front, a varied menu with plenty of options.
Mamo's Café: In Lindarets - serves some vegetarian dishes and is open for breakfast, brunch and lunch. It's is a beautiful spot to grab some food during a long day in the hills. Mamo's have recently announced their new Hard Wok Cafe menu of noodles and Asian inspired food.
You'll also find that the typical Savoyard dishes such as fondue and raclette are often available without meat, as long as you don't mind plenty of cheese!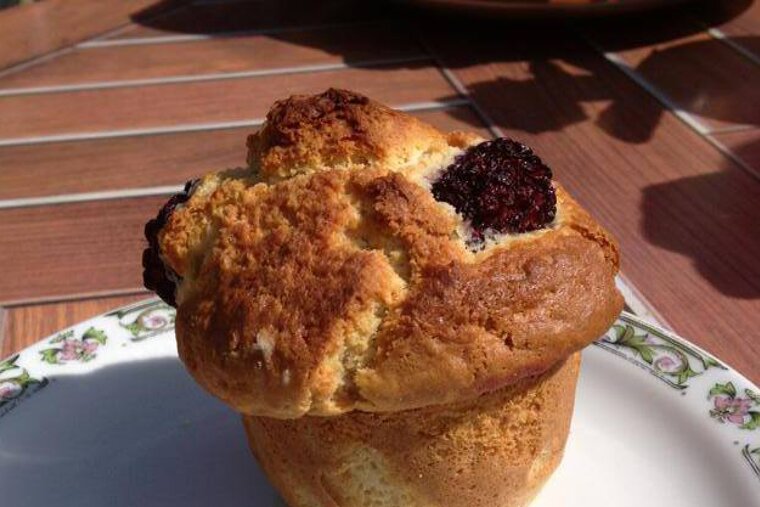 More inspiration...
We visit a selection of restaurants in Avoriaz and the Portes du Soleil each year. You can read about our first-hand experience in our Restaurant Reviews.