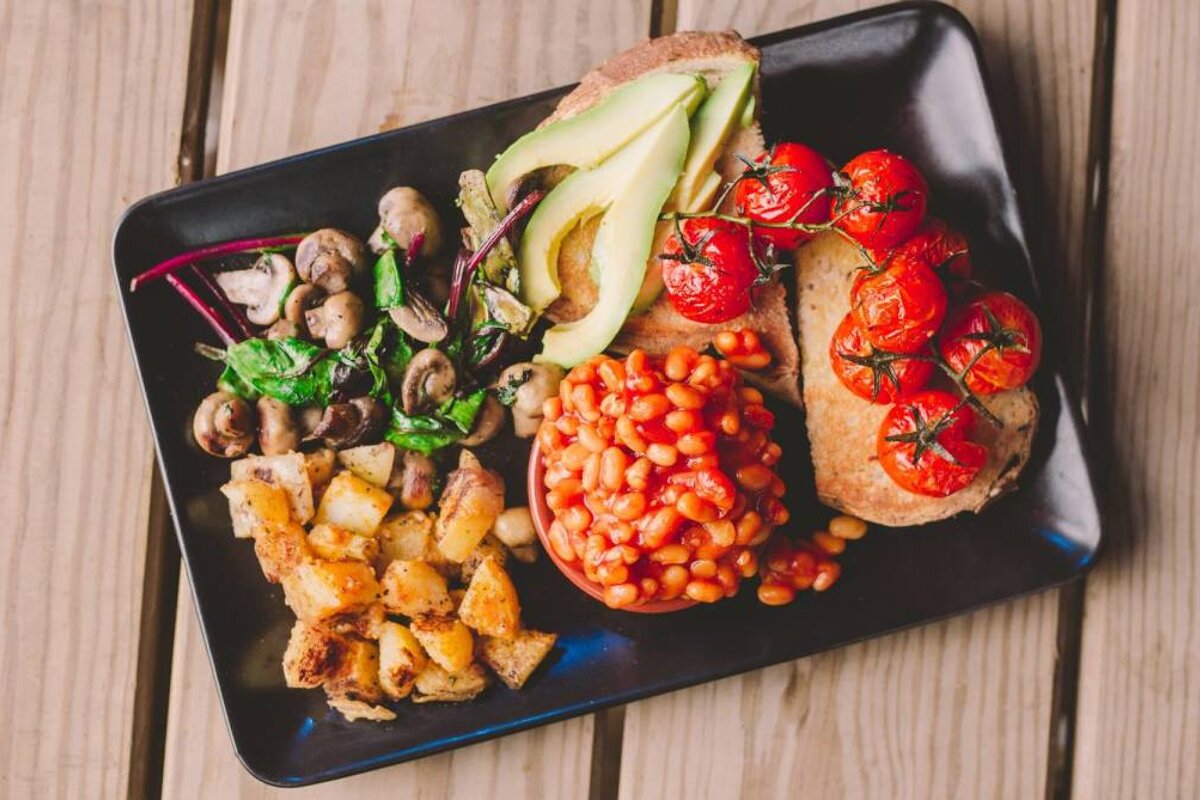 Best veggie restaurants in Avoriaz
The best places for a meat-free feast
In recent years the number of people in Europe choosing a vegetarian or vegan diet has grown rapidly, now with an estimated 10% of Europeans choosing a meat-free diet.
In a country where local cheeses and meats are a part of almost daily nourishment, it can be hard to find top quality vegetarian options on French menus, but with times changing, restaurants are adapting, and here are the best places for the veggies to chow down in Avoriaz.
Happy Hours
Not only do Happy Hours host the best parties on the mountain, they also serve up delicious vegetarian grub every day from 11:00 until 18:00. Happy Hours may be responsible for causing you a hangover whilst you're visiting, but their veggie chilli chips will also cure you. The chilli is vegan as well as vegetarian, and it's packed with lentils so not only is it delicious, it's also very nutritious. The nachos also come highly recommended and unlike most of the meals you'll find on the mountain, they won't break the bank at €8 a pop. Service here is fast and reliable, making it the perfect pit-stop between shredding. If you want to plan your trip around their weekly parties, like the Happy Hours Facebook page where you can see all upcoming events.
Best for: quick refuel
La Terrace
Although most traditional Savoyard dishes contain or are served with local charcuterie, perhaps the most well-known of them all is vegetarian. The famous cheese fondue, a Swiss-French classic, can be found in many of the restaurants in Avoriaz. The best of the bunch though, in my humble opinion, is La Terrace, located in the Goat Village below the Lindarets Bowl. The fondue here is a standout dish, combined with a glass of wine and a fantastic après atmosphere mid-afternoon, you're guaranteed to have a good time. Check out this article to find alternative options for cheese fondue in resort.
Best for: unforgettable food
Le Fournil de Cannelle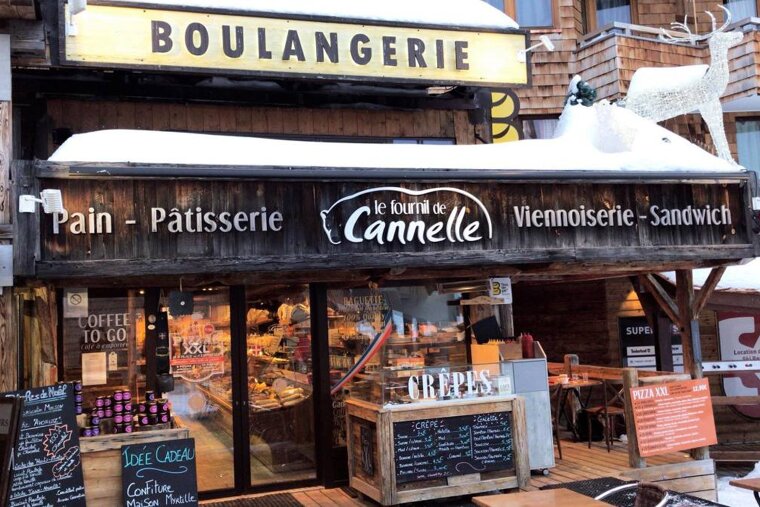 If you want to keep things simple and just grab lunch on the go, head over to Le Fournil de Canelle in the centre of town. This is an Aladdin's Cave of baked treats and worth a peek inside even if you're not filling your stomach. Here they serve freshly baked bread filled with delicious reblochon cheese, vegetarian baguettes, pizzas and a wealth of sweet pastries and tarts. They also serve savoury crepes that you can eat in, or take-away. The armchairs upstairs are super cosy on snowy days, whilst the outside decking is perfect for those bluebird days. The boulangerie is a great option for families, as there are so many mouth-watering snacks to choose from, and you will spend well under €10 on a hearty meal. Although speaking from experience, it's easy to get carried away when you feast your eyes upon their exceptional edibles.
Best for: budget
The Cookie Café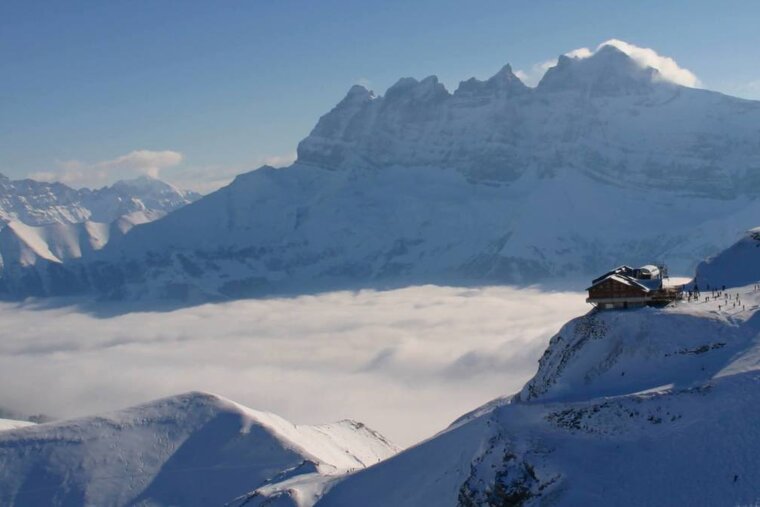 If you're fortunate enough to have a bluebird day or two whilst you're visiting, get yourselves up to the Cookie Café, Avoriaz's most breath-taking lunch spot. The Café, located at the top of the Mossettes chair lift, has the most incredible panoramic views of the area on a sunny day. The menu here is simple with options including burgers, pizza and pasta, but the food is delicious and the sofas upstairs are arguably the best seats in the Portes du Soleil. As far as vegetarian options go you have a choice of goats' cheese pizza, veggie burger, Caprese panini, or sandwich filled with brie, olive tapenade, grilled red peppers and rocket. YUM! The food is reasonably priced, with nothing over €20, and when you consider location and swift service, this is a winner.
Best for: food with a view
These are just a fraction of the restaurants ready to feed you in Avoriaz, so whatever your requirements, you're bound to find something delicious. Bon appetite.
Location
Avoriaz, Avoriaz