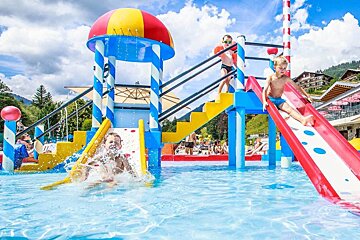 Best places to cool down in Morzine
Where to go when it's hot in the Portes du Soleil
How to stay cool in the summer heat of Morzine, check out these refreshing activities.
When summer heats up in the Morzine and Avoriaz area, the temperatures can soar above 30ºC. However, there are plenty of places to cool down in the Portes du Soleil, from lakes to rivers and swimming pools, you're never too far from the water
Here's a quick rundown of some of the more refreshing activities you can partake in on those stiflingly hot days.
Top six recommended spots to fight the heat in Morzine:
1. Lac de Montriond
2. Parc des Dérêches swimming pool
3. Wibit Les Gets Waterpark
4. Watersports
5. Aquariaz
6. Cascade des Brochaux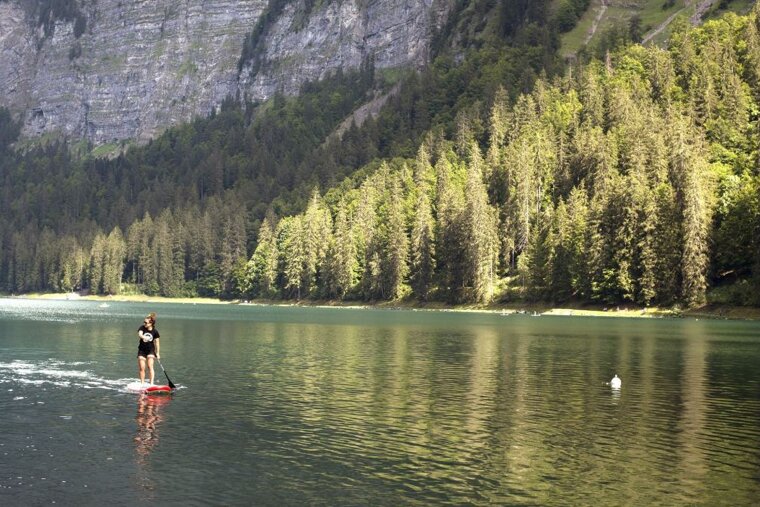 1. Lac Montriond
The small lake at Montriond is a godsend in summer for cooling off. Its stunning green-blue waters reflect the dramatic wooded valley and mountains that surround it, making it a popular spot in the summer for swimming, kayaking, and sunbathing.
2. Morzine outdoor swimming pool
The Morzine Parc des Dérêches sports centre offers a wide range of sports and fitness facilities, but the one you'll be most interested in when the weather gets too hot is the outdoor pool. In the summertime, the swimming complex is the ideal place to while away a sunny day with all the family. There's a large pool, a kiddy pool with small slides and a giant 80m water slide, as well as plenty of space to lounge around and work on your tan. The outdoor pool is usually open from the end of June until the beginning of September. See the schedule and opening hours here.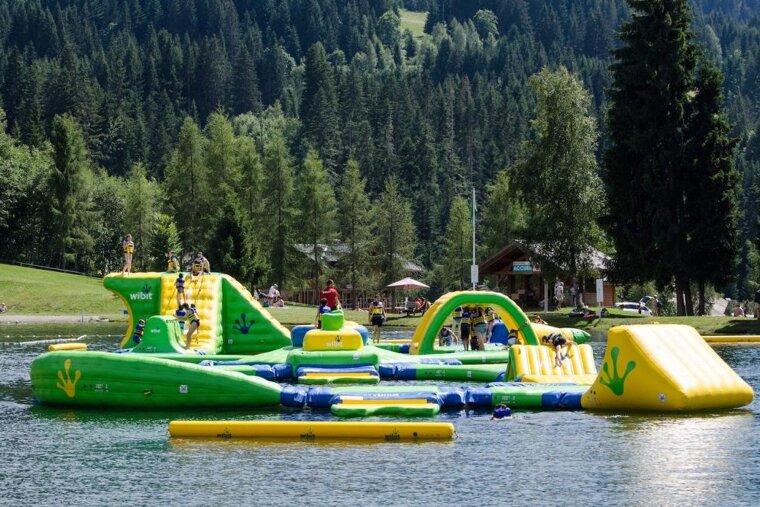 3. Les Gets Waterpark
Wibit Les Gets, at the Lac des Ecoles, is a large, floating, inflatable obstacle course with around 40 different modules to play on, including a human catapult, rock climbing, trampolines, a giant slide and monkey cage to name a few. There's also a kid's park for five to eight-year-olds and the waterpark can even be hired privately for parties or celebrations. Open every day from Saturday, June 29th until Sunday, September 1st 2019.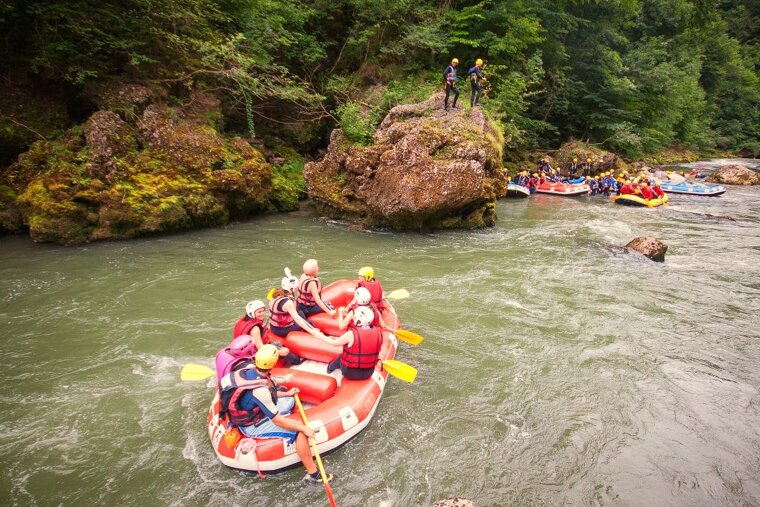 4. Watersports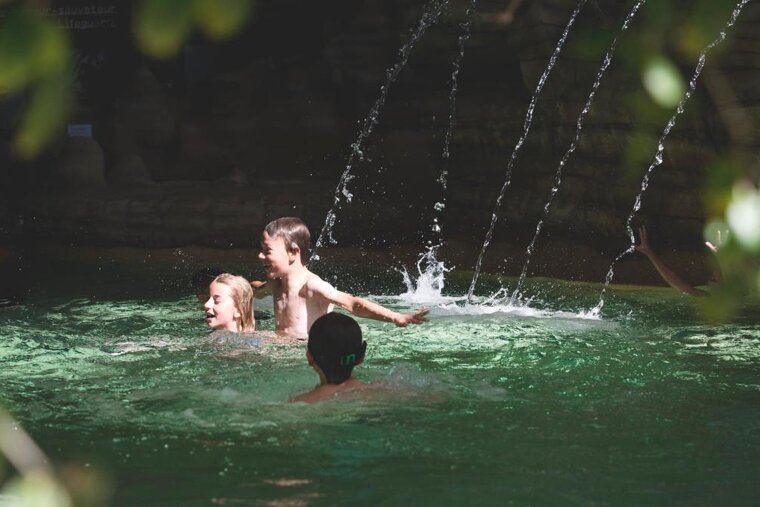 5. Aquariaz
For an indoor option out of the sunshine, you could do worse than Aquariaz in Avoriaz. Aquariaz is an aquatic paradise offering a huge waterpark made up of a gentle flowing indoor river, a slidewinder (an aquatic halfpipe), a toddler's paddling pool and water playhouse, and a large pool with natural climbing walls. The lifeguards at Aquariaz also offer aquatic sports classes including aqua zumba and aqua step.
6. Cascade des Brochaux
The Cascade des Brochaux is a stunning waterfall located above Les Lindarets, the charming "goat village". Just a 1h30 walk from Avoriaz, or 30 minutes from Les Lindarets. This is a great day out for the whole family when the heat hits the Portes du Soleil, the beautiful meadows that surround the waterfall are ideal for a picnic and there are restaurants open in the summer nearby.