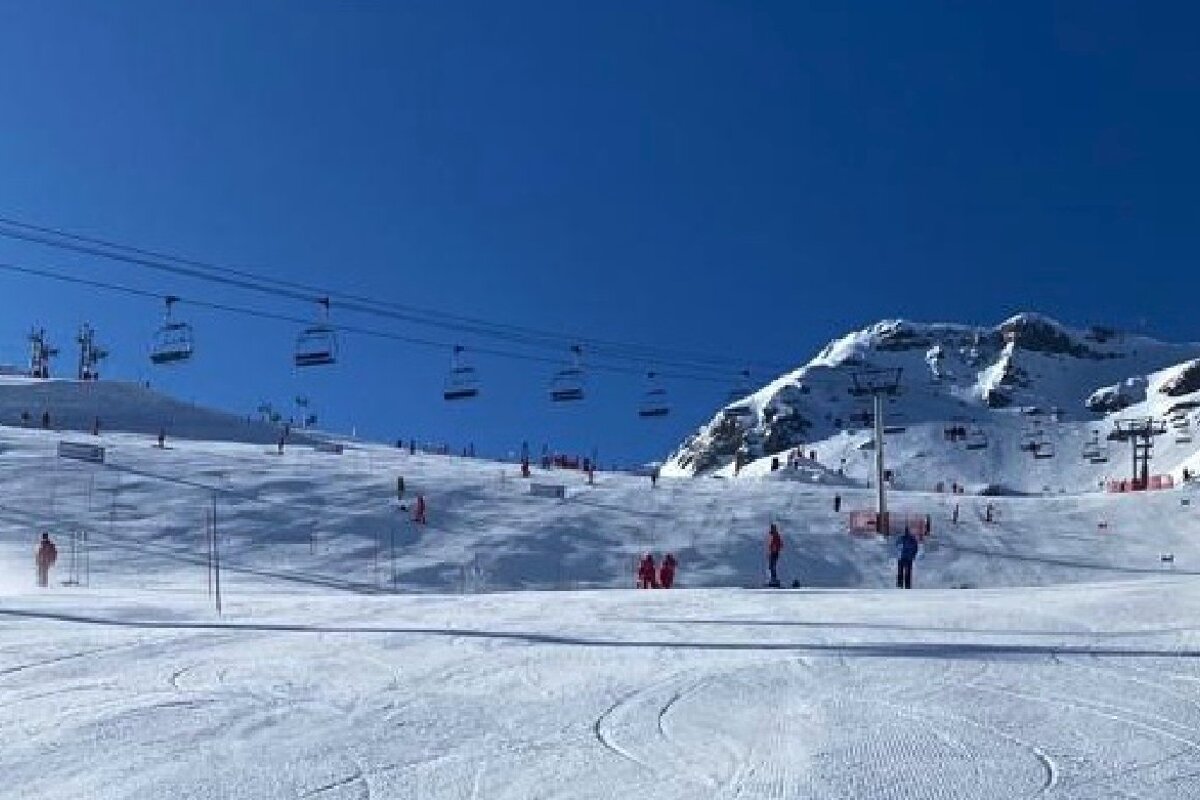 Avoriaz Snow Report & Forecast
Discover the latest Avoriaz snow conditions
So that's it for this winter in Avoriaz. It's been a strange season, mainly in two halves! After an early snow dump and optimistic signs of a good winter ahead, we suffered a real lack of snow at Christmas and New Year on the lower slopes. Then finally mid January we were rewarded for our patience with colder temperatures and a good dump of snow to get the season re-started and just in time for the February half terms. We then enjoyed a sunny dry spell but by mid-February we were begging for more snow, even with our snow dances, the snow eluded us. Finally early March brought us more much needed snow and spring skiing was on! Although we suffered on the lower slopes at times. End of March and into April delivered more snow, in fact some big dumps of snow which has seen us through to the end of our season in style! An enormous shout out to those magnificent pisteurs who kept our resort going throughout, even at times when it seemed incredibly difficult on the low slopes. We'll be back next winter with our weekly snow reports, until then, enjoy a break before summer in Avoriaz opens up.
For the last few days of the season, enjoy some good skiing as light snow is forecast for this evening over about 1850 metres with maybe a little sun and a few snow showers on Friday.
Summer in Avoriaz
There are many exciting events to look forward to this summer in Avoriaz including road and mountain bike races, skateboard tour, Mont Blanc Rally, trail running, festivals and much more - Check our events calendar for details.
Avoriaz will open for summer on the 16th June - 10th September 2023. Summer is a fabulous time to be in the mountains for hiking, biking, climbing and relaxing. Golf, swimming, fishing, watersports, childrens activities and many other activities for all the family. Check our website for ideas of things to do and where to stay.
Updates
If you head to the bottom of this page, you can see live forecasts, lift status, links to webcams, real time photos from Avoriaz. Beginning next winter we will again be updating this snow report page every Thursday, so check back in with us to see how the pistes are doing and what you can expect from the snow forecast each week.
We need you!
If you're in Avoriaz this summer, we want to see your images, especially videos, of what you've been up to. So when you post to Facebook or Instagram, please tag us @SeeAvoriaz #SeeAvoriaz. Every week, we'll be posting our favourite videos and images here and sharing on our social media, along with our weekly resort snow report.
Signing off for winter now, we'll see you out on those mountain bike and hiking trails this summer and back on the snow in December
Team SeeAvoriaz
Current Weather Conditions | Avoriaz
Updated 6 June 2023 at 07:02
Snow Depth
83cm
SPRING SNOW
Snow Depth
393cm
SPRING SNOW
Lifts & Trails | Avoriaz
Updated 6 June 2023 at 07:02
Current Weather Conditions | Portes du Soleil
Updated 6 June 2023 at 07:02
Snow Depth
83cm
SPRING SNOW
Snow Depth
393cm
SPRING SNOW
Lifts & Trails | Portes du Soleil
Updated 6 June 2023 at 07:02
Lifts
Tsd Chavannes Express
Open 09:00 to 17:30
Trails and activities
Sentier Des Myrtilles
Open 09:00 to 17:00
Sentier Des Tëtards
Open 09:00 to 17:00
Sentier Mauve
Open 09:00 to 17:00
Tour Des Mouilles Et Variante
Open 09:00 to 17:00
Bois De Laturche
Open 09:00 to 17:00
Crëtes De La Rosta
Open 09:00 to 17:00
Grand Tour Des Chavannes
Open 09:00 to 17:00
Lifts
Tc De L'essert
Open 08:45 to 17:00
Tk De Covagny
Open 09:00 to 16:20
Tk Follys
Open 09:10 to 16:35
Tk Grand Fremoux
Open 09:00 to 16:30
Tk La Corne 2
Open 09:00 to 16:00
Tk Le Lac
Open 09:15 to 16:15
Tk Petit Fremoux
Open 09:00 to 16:30
Tk A Corde Du Brion
Open 09:00 to 16:40
Tapis Des Lutins
Open 09:30 to 16:10
Connections
Abondance-Chapelle Via Navettes
Abondance-Chatel Via Navettes
Trails and activities
Brion
Open 09:00 to 16:45
Offaz
Open 09:30 to 16:20
Petit Covagny
Open 09:00 to 16:30
Petit Fremoux
Open 09:00 to 16:45
Ludoffaz
Open 09:30 to 16:20
Boucle Des Plagnes (3.5 Km)
Piste De Luge
Open 09:30 to 16:20
Corne Bleue
Open 09:00 to 16:15
Grand Fremoux
Open 09:00 to 16:45
L'ecuelle
Open 09:10 to 16:45
La Chaux
Open 09:00 to 16:15
La Variante
Open 09:00 to 16:45
Le Lac
Open 09:15 to 16:30
Les Follys
Open 09:10 to 16:45
Retour Village B
Open 09:30 to 16:30
Boardercross
Open 09:00 to 16:45
Corne Rouge
Open 09:00 to 16:15
Corne Noire
Open 09:00 to 16:15
Friend's Zone
Open 09:15 to 16:45
Abbaye
Open 14:00 to 17:00
Maison Du Fromage Abondance
Patinoire
Open 16:00 to 19:00
Cash register
Telecabine
Open 08:30 to 17:00
Village
Open 15:00 to 18:00
Restaurants
Rest. Les Folly's
Open 09:00 to 16:30
WC
Connections
Crosets-Avoriaz Via Chavanette
Crosets-Avoriaz Via Grand Conche
Crosets-Avoriaz Via Mossettes Suisse
Trails and activities
25 Mossettes Grand Conche
11 Ripaille - Grand Paradis
Atc Avalanche Training Center
Ski Nocturne Champery-Crosets
13 Planachaux Grand Paradis
Lifts
7 Champery-Croix De Culet