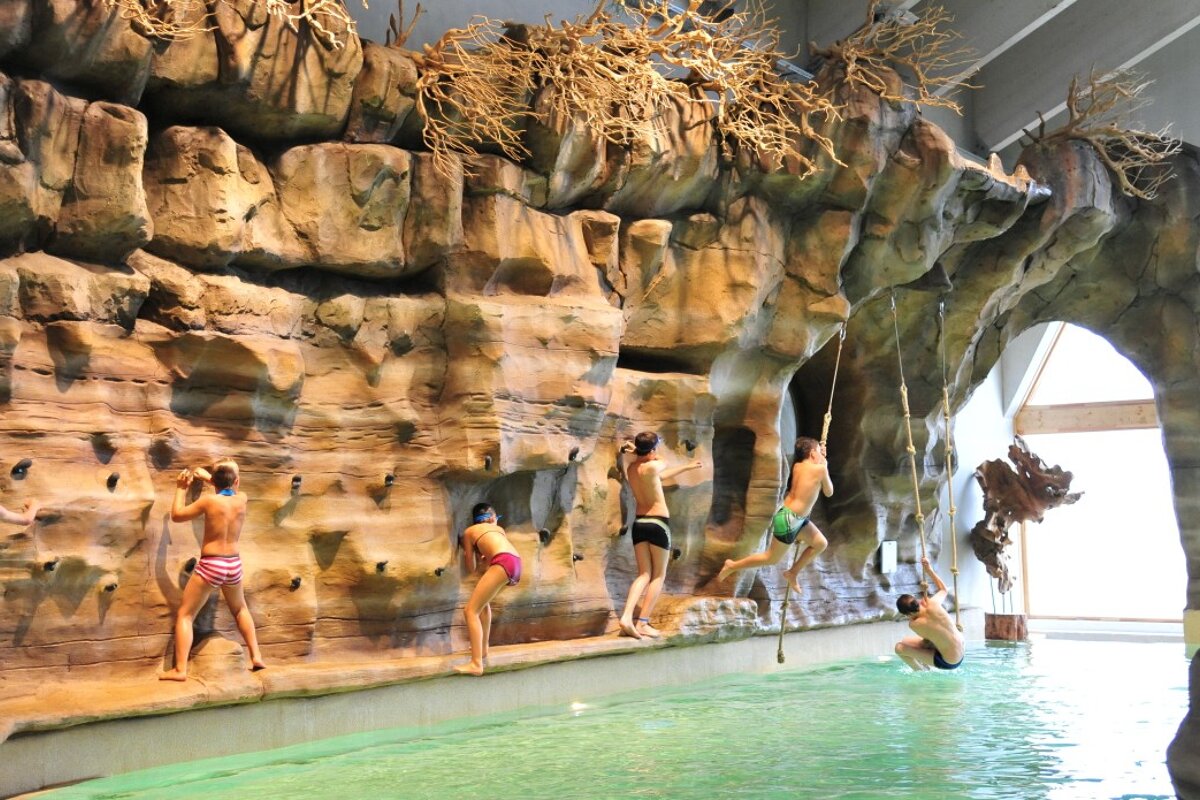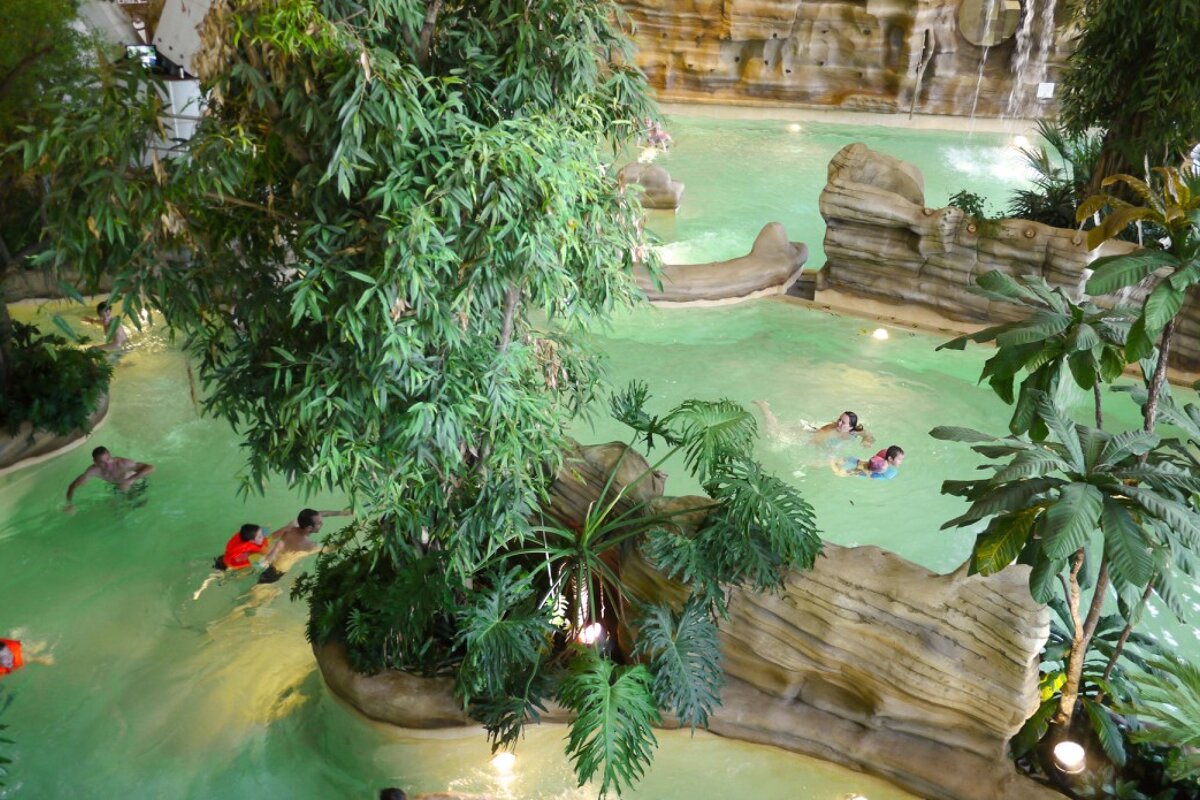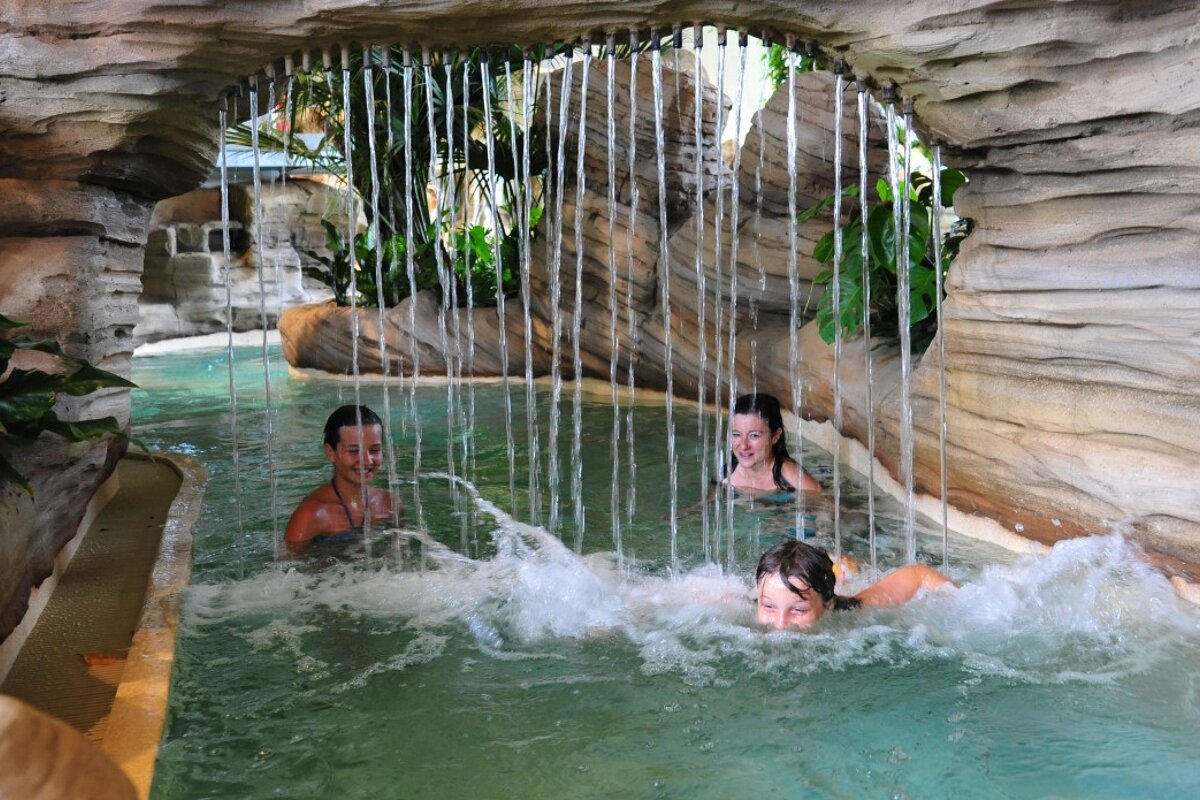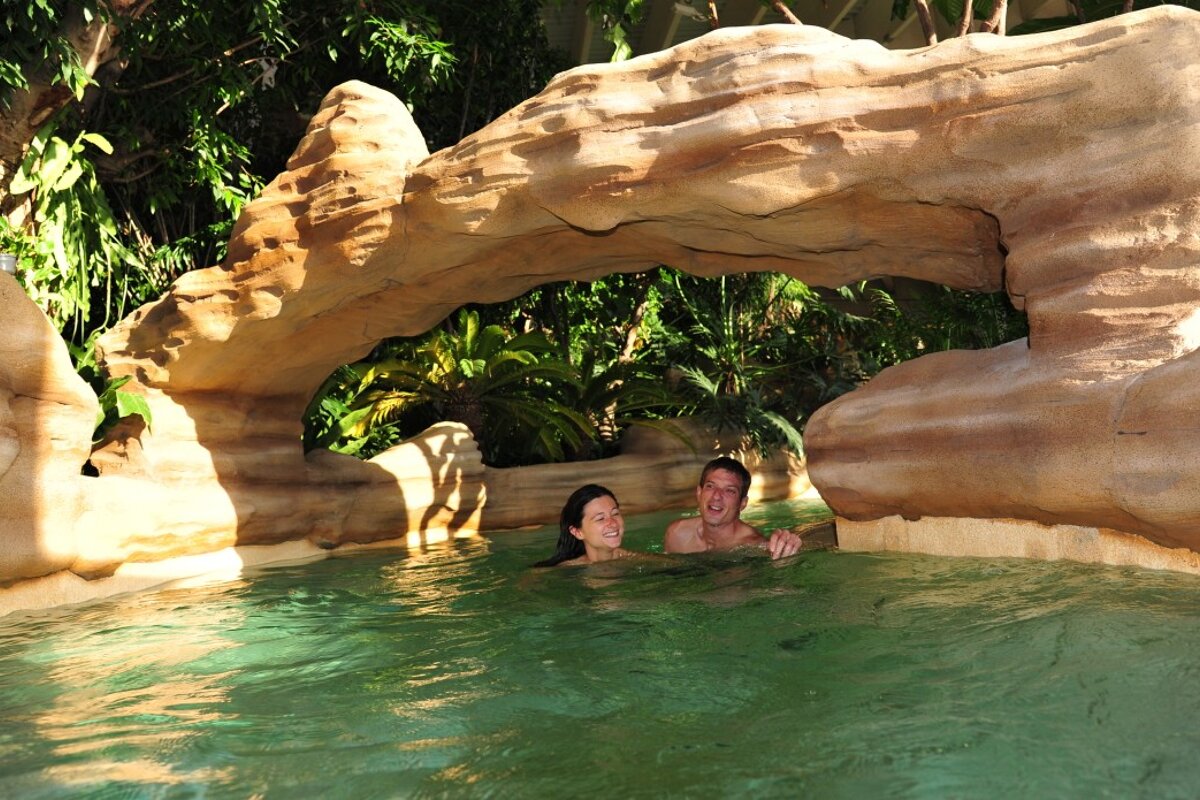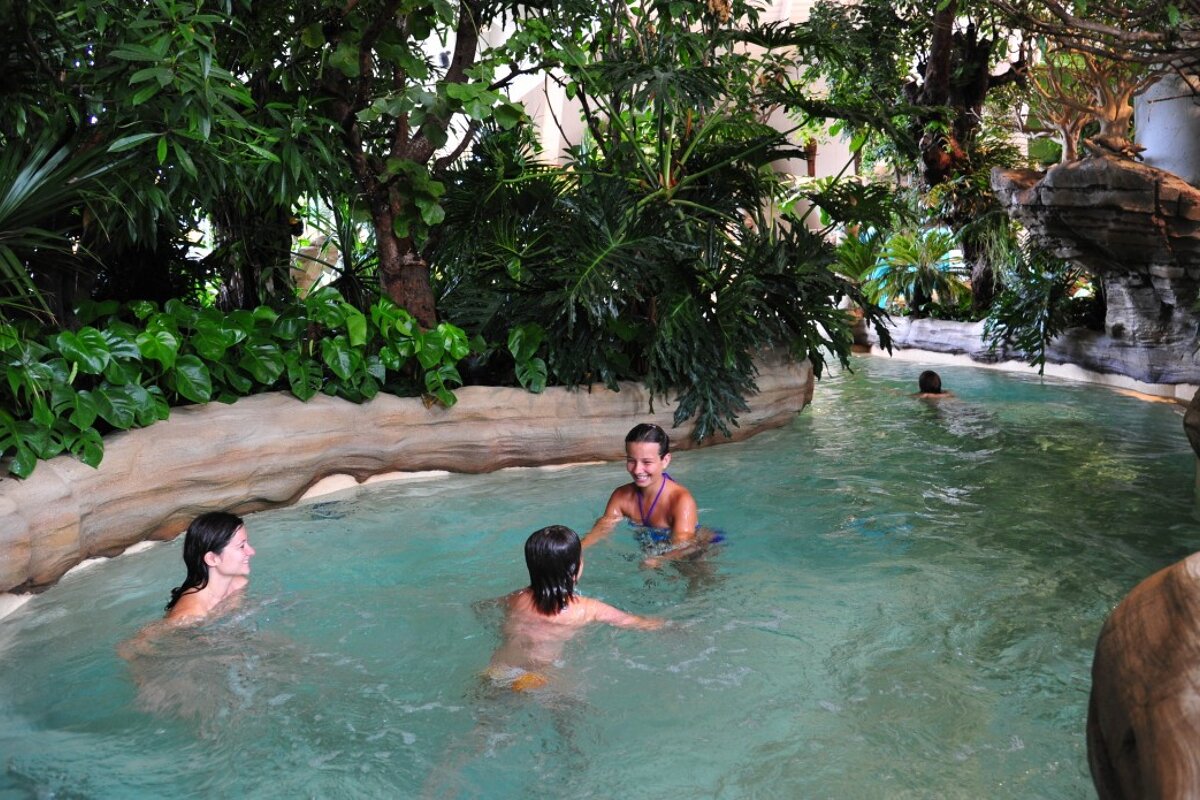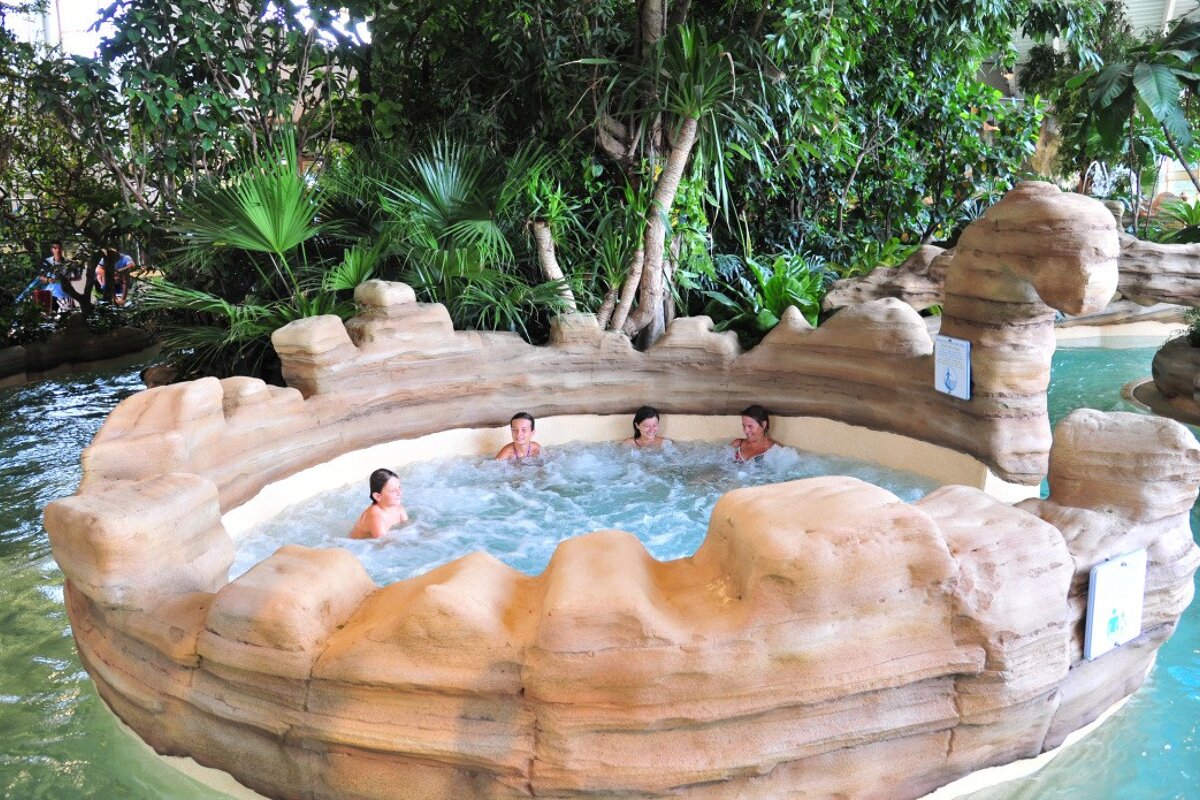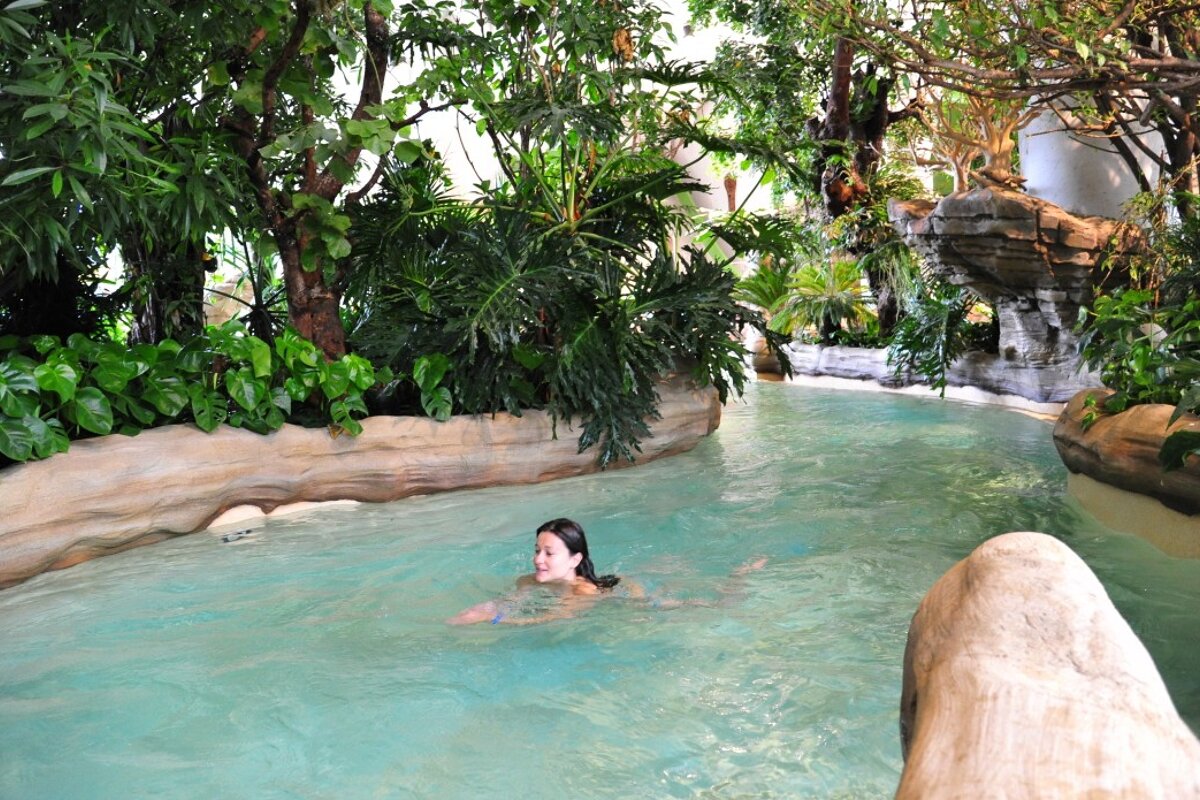 Aquariaz, Avoriaz
An indoor aquatic paradise with heated pools & fun for all the family
Aquariaz is an aquatic paradise set in the heart of Avoriaz offering a huge water park made up of a gentle flowing indoor river, a slidewinder (an aquatic halfpipe), a toddlers paddling pool & water playhouse, a large pool with natural climbing walls.
Some of the features include:
The Water Playhouse: this colourful first space is dedicated to younger children and features geysers and pouring-water play equipment including water slides, water guns and a tipping bucket that pours out tens of litres of water at a time. This extends into a large paddling pool.
The Slidewinder is for the most adventurous bathers who are looking for big thrills and an adrenaline buzz. More than 10 metres up, you sit in a rubber tube and slide down a halfpipe, returning to terra firma after a long ride down.
The Chill-out space: located in the central pool, this space is made up of a gently flowing river with water games (bubbles, jets and faster and slower sections), two areas of bubble-massage seats, a 1.2 m deep pool below a climbing wall that extends for its entire length and not forgetting the outdoor Jacuzzi with its uninterrupted view of the valley.
The lifeguards at Aquariaz are also offering aquatic sports classes including aqua zumba, fitness, slim, punishing and aqua step. All 45 minute classes.
Current prices can be found by clicking on the website link on this page.
If you are staying at Pierre & Vacances Avoriaz in summer, Aquariaz is free for your children under 16 with the Aquariaz Plus Package.
Watch this
Worth knowing
Winter Opening Times:
Monday to Friday from 14:00 to 20:00 and Sundays from 14:00 to 20:00. Closed on Saturdays. Open from 2nd week December to the 3rd week of April.
Summer Opening Times:
From 1st week of July to end of August. Open daily from 10:30 am to 7:30 pm.
Click on the website link on this page for the current season opening dates and times.
Watch out for
Please note that children under 12 must be accompanied and supervised by an adult.
Location
Avoriaz, Avoriaz