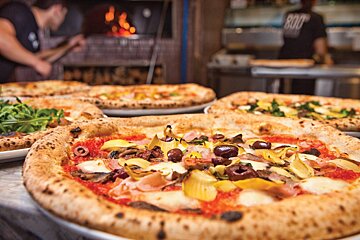 Best pizzas in Avoriaz
If you don't like pizza, you don't like life
At the end of the day you'll be looking for somewhere to refuel.
You'll find yourself needing to refuel after a big morning on the mountain, so here are the best places to go for the prize slices.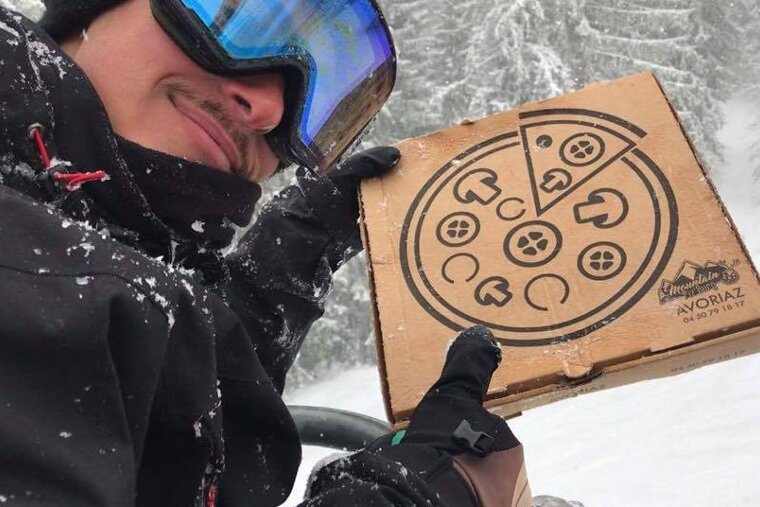 Piz'Burg
Sometimes you just want a quick snack before getting back on your board and doing what you came out here to do. Fast food can be hard to come by out here, but Piz'Burg is number one for those wanting to grab n' go. Piz'Burg has almost twenty pizzas on offer, including plenty of vegetarian options. Whether you're craving anchovies, spicy chorizo, bacon or heaps of cheese, there's something here for you. However, if you're pizza is lacking a certain je ne sais quoi, fear not. The pizzas here can be easily modified for you for a small fee of €1 per extra ingredient.
Standard price for a pizza here is just €9.90, which is a very reasonable price for a meal in resort. This cheap price does not mirror the quality of the product though. The 'restaurant' doesn't have much in the way of seating, so the price reflects the lack of service more than anything. One of the perks of having a take-away pizza is the ability to go and enjoy it with any view you like in Avoriaz. With the means of a rucksack or a very steady hand, you could ski with your lunch up to one of the many gorgeous viewpoints in the Portes du Soleil. Pizza with your chosen view; now that is an indulgence.
Best for: fast food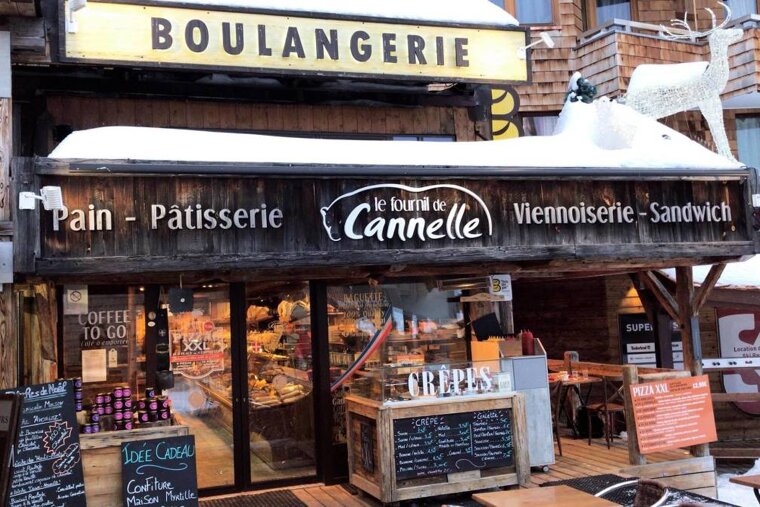 Le Fornil de Cannelle
If you keep up-to-date with the food related articles on Avorinet, you'll have already read about the boulangerie in Avoriaz. I'd go as far as to say that it is the best bakery in the world, but then I'm obviously incredibly biased. Le Fournil de Cannelle is a quaint establishment located behind the tourist office in the centre of town, and houses hundreds of delectable treats for you to feast your senses upon. Their pizzas come in one size only, XXL, and are 15 inches of greasy, cheesy goodness. It's a lunchtime treat perfect for sharing, and very filling. There are a variety of flavours including classic pepperoni, and mouth-watering tartiflette (onion, potato, reblochon and bacon). Vegetarian options are also available. A pizza here will set you back between €12 and €15, and will probably be some of the best money you spend on food during your stay in resort.
Best for: understated but excellent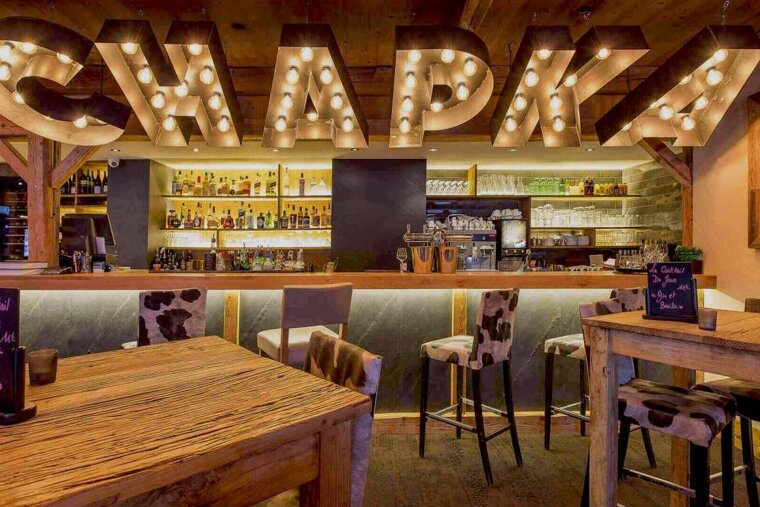 Chapka
Chapka arrived in Avoriaz last year, bagging one of the best spots in town. Located just off the piste under the Dromonts chair lift, this ski in-ski out restaurant is the place to head for a leisurely lunch with family or friends. During the afternoon you can enjoy the sunny terrace with views of the mountains, and when the sun goes down this cosy restaurant is perfect for a romantic dinner or a family meal. If TripAdvisor is anything to go by, which I am advised it is, don't head to Chapka if you want fast food in any sense of the term. Here you will find high quality food in a restaurant atmosphere.
Although pizza isn't necessarily the go-to mountain meal when in France, Chapka's menu will have you salivating at first sight. Here, the typically Italian dish has been made with the most traditional Savoyard ingredients including tomme de Savoire, reblochon cheese and bacon lardons. The 'Sexy Cheese' pizza sounds extremely indulgent, and just what you'd want after smashing a day on the slopes. For little ones, a special bunny rabbit shaped pizza is available for €12.50. Pizza prices start from €12, and toppings can be added for an extra €1.50.
These are just a few of the places in town that you can bag yourself a scrumptious slice, and there are plenty more menus to browse over upon your arrival. Wherever you find yourself, bon appetite.