Arguably, one of the best things about ski holidays is the après ski. Sometimes the only thing to quench your thirst after a long day on the hill is a cold beer… or six of them. As the evenings get longer, the inclination to stay outdoors is greater, and the party scene is livelier.
Going from piste to party has never been easier if you are staying in Avoriaz. Ski directly to all the bars, and when your feet can take no more of being in ski boots, it's a quick slide back to your apartment or hotel. Slip out of your ski wear and into your going-out gear in a flash, and you'll be out partying again before you know it.
Après-ski
Après ski tends to go from 15:00-18:00.
The Brasserie: Also known as Chez l'Envers, located on the Avoriaz plateau, this is the ideal place to grab a deck chair and put your feet up. On a sunny day the atmosphere here is unbeatable and they often have a live band outside for you to feast your eyes and ears upon.
Chez Flo and Les Trappeurs: Live music can also be found lower down at the top of the Prodains bubble. Both of these bars are prime spots for a cheeky Aperol Spritz late afternoon, and they too have terraces clad with deck chairs, pop up bars and live music. One particular band to keep your eyes peeled for are The Dixie Micks, a lively Irish band who get everyone jigging around Avoriaz.
Igloo Bar: Another great place to visit for a very alpine après is at the bottom of the Arrare run. This hidden gem (and it is slightly hidden) is a must. With beautiful ice carvings to see and ice cold beverage to sip, they usually have a DJ playing, and occasionally hold late night parties.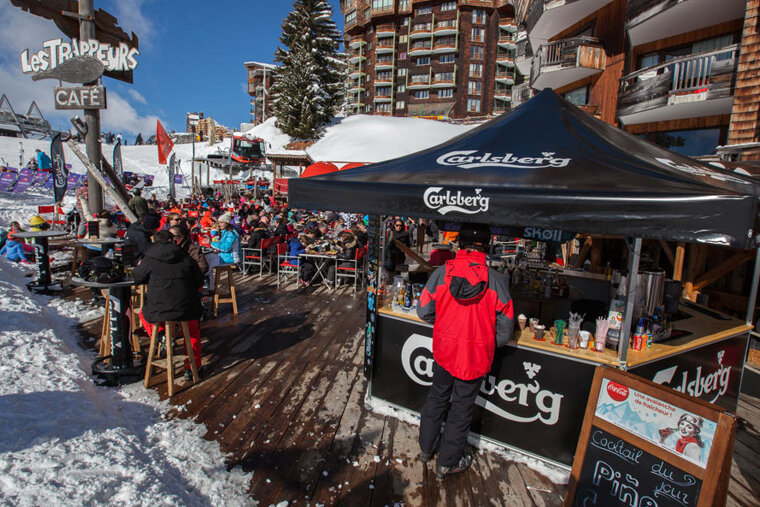 Late nights
Le Bistro or Café Le Fantastique: Good places for cocktails to get your evening started. The Café is open until 02:00 and has an impressive drinks menu, with alcoholic coffees and hot chocolates, a decent selection of bottled beers and a full cocktail list.
Le Bowling Bar: A great night out. Open from 15:00-03:00, it's perfect for either late afternoon or late night fun. The bar is equipped with bowling alleys, pool tables, drinks and snacks to keep you going throughout the night.
Le Yak: The only late night club in Avoriaz and it's open until 05:30.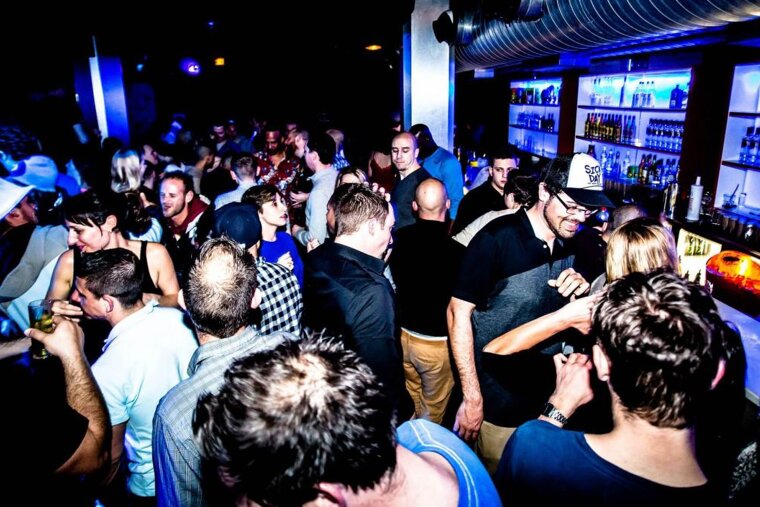 Wine bars
Jaja Bar: A little haunt located near Les Dromonts Hotel and the bowling alley. They are said to have the largest wine list in Avoriaz and the highly qualified staff can suggest wines that will appeal to your taste. Local wines can be tasted here, along with delicious cured meats and smoked fish.
Le Bistro and Les Fontaines Blanches: Both high quality restaurants in Avoriaz centre with extensive wine and champagne lists (along with some excellent food). It's definitely worth a visit to either of these if the opportunity arises.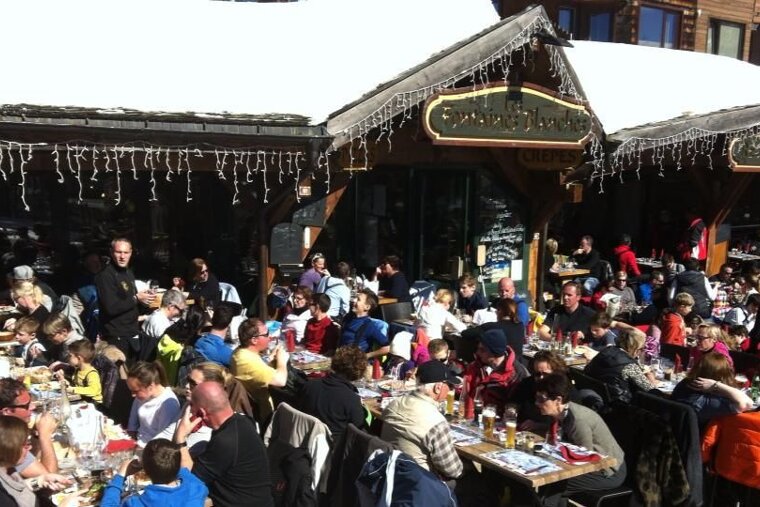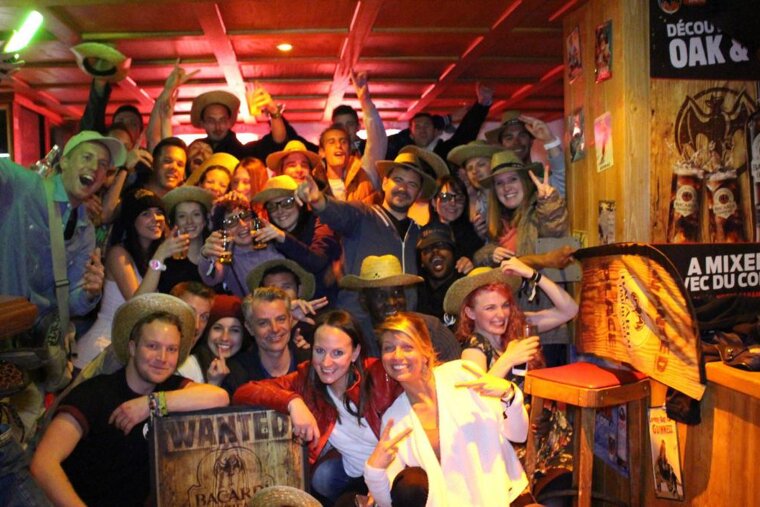 More inspiration...
Keep an eye on our Events Calendar for all the latest parties and events in Avoriaz.