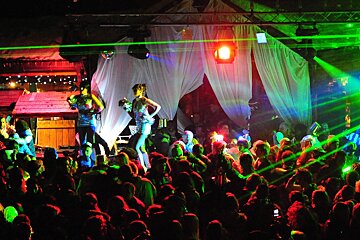 Nightlife in Avoriaz
Discover the top Avoriaz nightlife
Avoriaz wouldn't be the resort that it is without a good dose of après-ski to end the day!
There is no shortage of places to go for a few drinks and some live music after a day on the mountain.
Whether you prefer to soak up the late afternoon sun with a quiet glass of wine or dance on the tables in your ski boots, beer jug in hand, Avoriaz has plenty of great spots when the lifts shut for the day.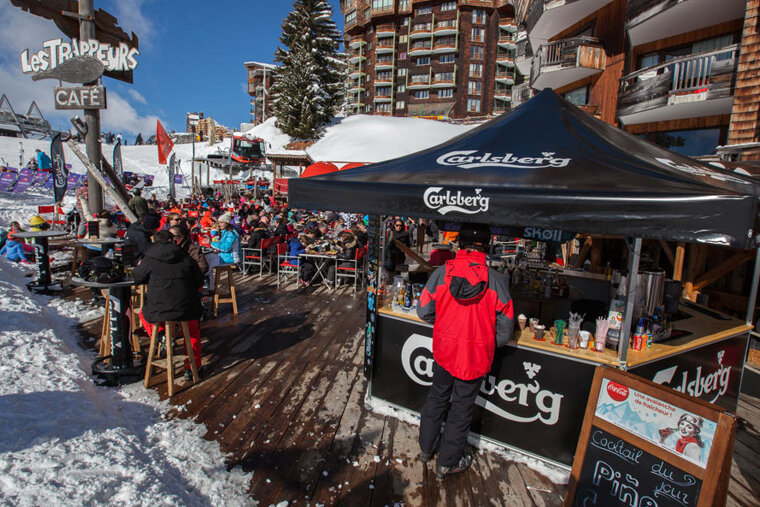 Après-ski
After a day of skiing, unwind and socialise at one of the many après-ski bars.
One of the highlights is the legendary La Folie Douce, located at the top of the télésiege du Plateau. Après 'Folie style' gets going from 14:30 until around 18:00, and offers high-energy live music performances from a range of DJs, singers and musicians accompanied by dancers and acrobatic performers in crazy costumes. If you want to stick to the après scene up the mountain, then you can't go wrong with a few drinks at Yeti. A restaurant with a large terrace, it's a good stop if you want to refuel at the end of the day, soak up the atmosphere and listen to some live music.
Another place worth a visit is Globetrotter Café, which is open all day from breakfast through until 02:00, you'll find a great menu of food and fun, with live music and a banging après scene. There's also Le Tavaillon, a classic après-ski bar that has been a favourite among skiers for many years. The bar has a traditional ski bar atmosphere, and is known for its great selection of local beers and friendly staff.
A great place if you're after for a very alpine après experience is Igloo Bar at the bottom of the Arrare run. This hidden gem (and it is slightly hidden) is a must. With beautiful ice carvings and ice cold beverages, they usually have a DJ playing and occasionally hold late night parties.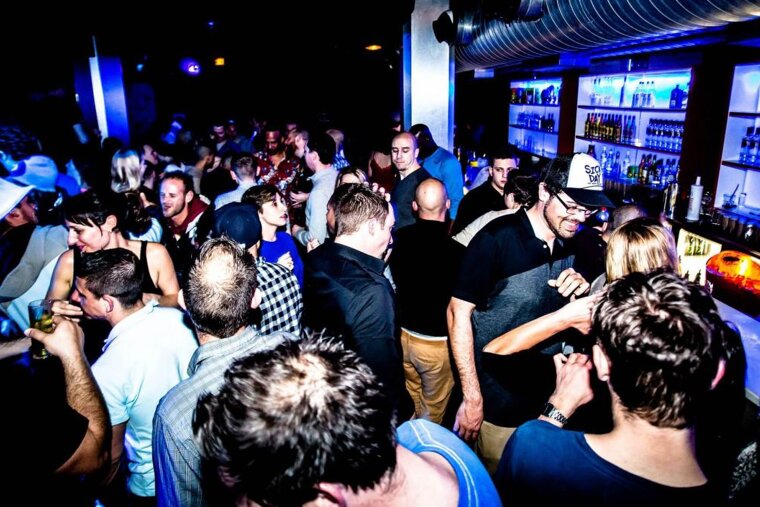 Late nights
If you're looking for some late night fun you're in luck, there are several bars and clubs in Avoriaz that stay open until the early hours of the morning.
A good place to start, or indeed carry on the party at, is Café Le Fantastique which is open until 02:00. It has an impressive drinks menu, with alcoholic coffees and hot chocolates, a decent selection of bottled beers and a full cocktail list. Another place for a great night out is Le Bowling Bar, open from 15:00 to 03:00, it's perfect for late night fun with its bowling alleys, pool tables, drinks and snacks to keep you going throughout the night. And don't forget Shooters, it has a fun and lively atmosphere, great staff, live music and pool and darts to keep you entertained if all those shooters aren't enough (there are over 50 on the menu).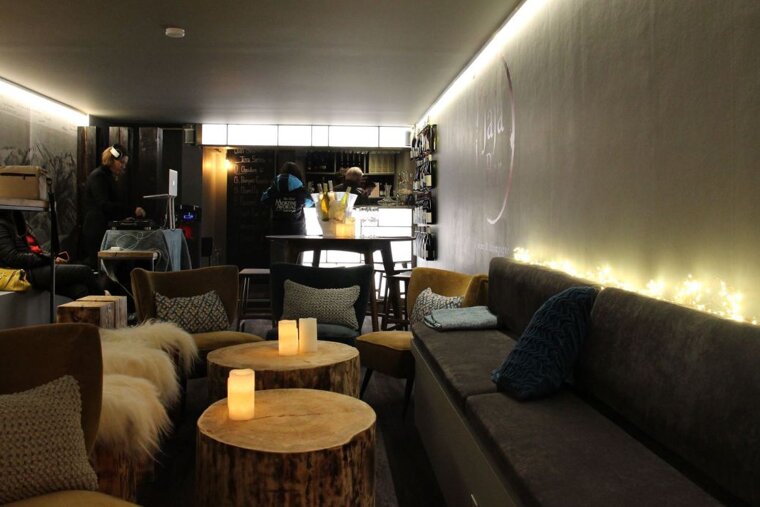 Sophisticated spots
If you're looking for a more civilised evening or have something to celebrate, there are a couple of hotel bars in the resort that will cater to wine enthusiasts, cocktail aficionados and casual drinkers alike, and will also have live music on some evenings. Some offer a little snack alongside your choice of beverages, ranging from a bowl of nibbles to an entire tapas board.
There is a little haunt located near Les Dromonts Hotel and the bowling alley called Jaja Bar. They are said to have the largest wine list in Avoriaz and their highly qualified staff will happily suggest wines that will appeal to your taste. Local wines can be tasted here, along with delicious cured meats and smoked fish. Mil8 has a cosy lounge-bar with a fire by which you can toast your toes as you savour a bespoke cocktail rustled up by their head barman.
La Cachette and Les Fontaines Blanches are both high quality restaurants in Avoriaz centre that have extensive wine and champagne lists (along with some excellent food). It's definitely worth a visit to either of these if the opportunity arises.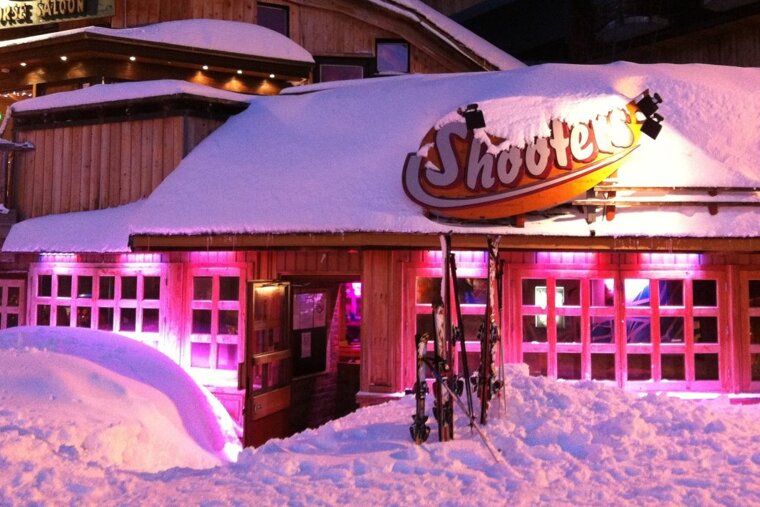 Live music
Live music is not that hard to find in Avoriaz. From the smallest bar to the swanky hotel lounges, there's always something on. Specific information regarding weekly line ups can be easily found by simply looking at any of the numerous information boards around resort, where each of the individual bars will post their weekly programmes and promotions.
Check out Shooters Bar which features live music throughout the season.
More inspiration...
Keep an eye on our events calendar for all the latest parties and events in Avoriaz.