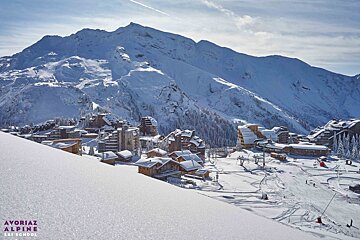 © Avoriaz Alpine Ski School
December in Avoriaz: What's on and weather
This month sees the start of the winter season
December is when the ski lifts prepare to open and the Christmas holidays are on the horizon.
During one of the darkest and coldest months of the year, Avoriaz becomes a winter wonderland. A beautiful pedestrianised resort town surrounded by jaw dropping natural beauty. Perched on a plateau above the cliffs, there is something for everyone in this magical alpine resort. From the cosy family holidays to the food and drink orientated party trips. For those learning to ski and snowboard for the first time or the extreme snow sport adventure trips, Les Portes du Soleil has it all and Avoriaz is the highest town nestled right in the heart of this vast mountainous region.
Across the Portes de Soleil we can expect sports competitions, opening parties, and there will obviously also be lots of festive celebrations including a visit from a certain Papa Noël. As you are no doubt aware, most things in December revolve around the last two weeks of the month, schools break up and travellers from near and far descend on the valley. There are a plethora of events coming up, from parades to special Christmas menus and New Year's Eve blowouts.
Read on for a look at what we like to do in resort throughout December.
What are the weather and snow conditions like
December is historically a cold and snowy month and it's definitely cold with temperatures averaging from -3°C to 5°C, with around 10 to 11 days of snowfall. You can expect Avoriaz to have good snow by early December. Make sure thermals are on your Christmas list.
The short days and long nights are a positive thing here. Perched on a lofty viewpoint and facing west, Avoriaz is treated to beautiful sunsets as it captures the last light of the local region. Mountain sunsets are something to behold and in December, we get to enjoy them in the late afternoons, before Avoriaz becomes a Christmas postcard town when it is lit up at night. The added benefit of the cold, dark nights is their effect on the snow, creating the lighter and softer conditions that skiers and snowboarder love. We can also expect those impressive and exciting mid winter storms. When they come, skiers and snowboarders can seek shelter in the forested areas of Lindarets, where the trees provide protection from winds and improve visibility.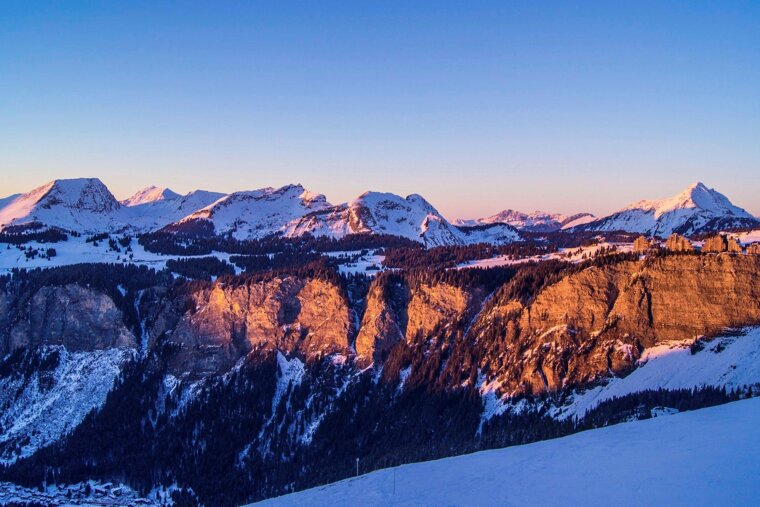 What's on in Avoriaz in December?
Rock on Snow Tour
This great festival kicks off the season in some serious style in Avoriaz. There is equipment testing, the latest ski and snowboard trends are featured, advice for the right gear and all the major brands are there. Take part in events and enjoy live music for this fun opening weekend.
Christmas in Avoriaz
With so many families visiting for the festive season, there is a real child like excitement as the big day draws ever closer, and usually there's an opportunity to spot the main man himself meeting and greeting people around the resort. With the streets lights turned on and a magical atmosphere in the air, it's hard to ignore that Christmas is nearly here. There will be a week of Christmas festivities with shows, music, sculptures and firework displays set within the twinkling lights of this fairytale town. If you want to indulge in the magic of Christmas, there is nowhere better for family holidays.
To prepare you for your French Christmas, here are a few festive facts that make the French Santa Claus a little different:
Rather than a red hat, Père Noël wears a red cloak with a hood trimmed in white fur - a small difference easily unnoticed.
Children do not wake up to presents under the tree on Christmas morning, because traditionally Père Noël brings toys to good little boys and girls after evening Mass on Christmas Eve.
Children do not leave milk and cookies for Papa Noël, but at the very least they'll leave him a glass of Calvados or wine.
Children do not hang stockings, but rather leave their shoes and slippers out and if they have been good Père Noël will fill them with treats.
Children in France behave around the holidays out of fear of Le Père Fouettard, who follows Père Noël to discipline naughty children.
Opening parties
Whilst Avoriaz is full of great après-ski spots, in December the bars are always throwing parties to get the locals out celebrating the start of winter. Don't miss the Folie Moon Party mid month - the big opening event at La Folie Douce. Expect a themed party where pretty much anything goes. Have a drink or five and get dancing on the tables to the live music from their resident DJs, it's going to be awesome.
For more events check out our events calendar link below.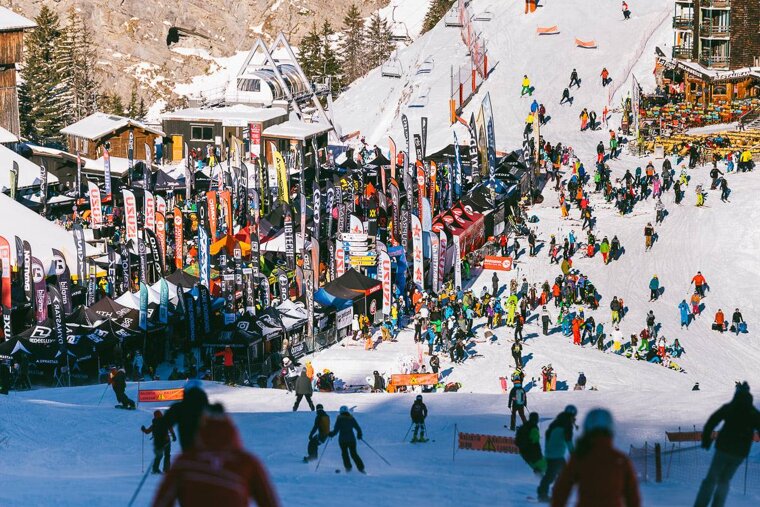 School holidays skiing
Avoriaz is one of the highest Portes du Soleil resorts which means it opens earlier than most of the other resorts, around the 2nd weekend in December. So you can get some early skiing in before the crowds arrive for Christmas. Once Christmas holidays hit, everyone will be heading for the mountains and fortunately, the Portes du Soleil ski area is so vast, that even in high season you can find quiet slopes and minimal lift queues. Here are our insider's top tips for the school holidays:
It will be almost impossible to book private lessons over this period, group lessons are the best option. Make sure to get your ski and snowboard lessons booked well in advance to avoid disappointment.
If you're not in ski school, be an early bird. Arrive at the lifts before they open so that you get up and away before the ski school classes set out around 09:15.
Ski over lunchtime. The slopes are calmer between 12:00 and 14:00 while the French take a leisurely lunch break.
Pre-book your lunch and avoid the queues. Some restaurants offer a click and collect service. It's the best way to avoid the queues and make the most of your time in the mountains.
Seek out the peripheral areas. Whilst there is plenty of space and almost unlimited fun potential, try to avoid the bottleneck pistes and lifts (Proclou, Le Tour, Lac Intrets and TK Arare).
Get off-piste. Competent off-piste skiers can book a local mountain guide and explore the vast off-piste areas in the valley or even go touring to find complete solitude in the backcountry.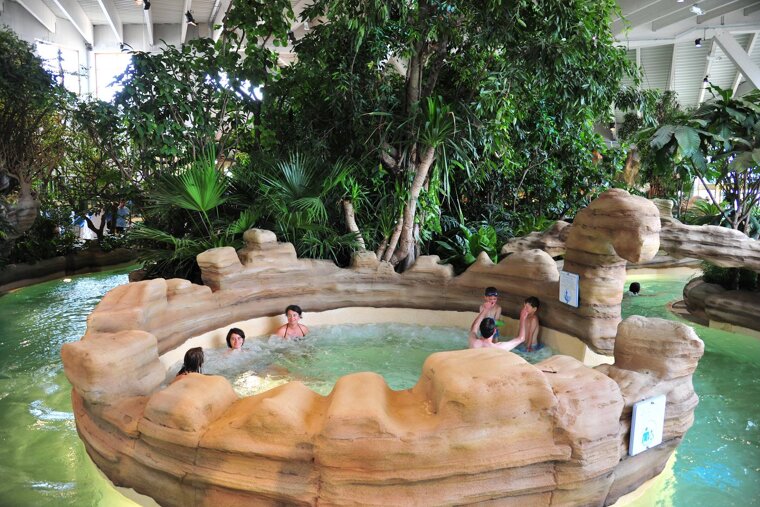 Things to do
This month, the main activities are, of course, skiing and snowboarding as Avoriaz sits in the centre of a truly world-class region for snow sports. We are expecting the Avoriaz lifts to be running from mid-month, so get yourselves ready for the snow sliding about to commence. There really is no better way to spend your Christmas than skiing and snowboarding the alpine slopes above Avoriaz, before the well deserved copious amounts of food and drink you'll enjoy afterwards.
Family fun
But there's so much more to do in Avoriaz, from gliding at the ice skating rink in the centre of town beside the Carrefour to swimming in Aquariaz or visiting Le Strike Roc bowling and gaming bar with the family.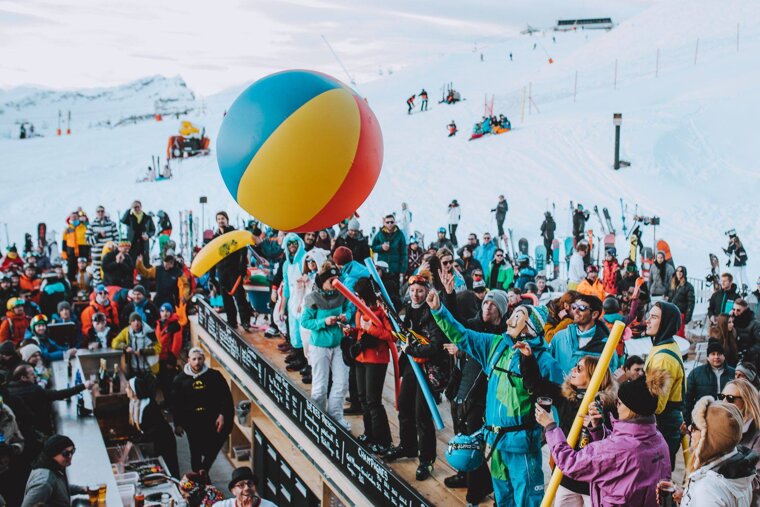 Bars and clubs
Après-ski
If, like a lot of people, you like to follow several hours of exercise with several hours of drinking, especially during the festive season, you can hit up any of a number of local après-ski sessions.
New Year's Eve
Always a big night, the village is full of revellers. The restaurants will be busy, so it would be best to make a reservation to ensure you can get a table, and many of the bars and clubs are ticket-only, so if there's somewhere you plan to see the New Year in, make sure you've planned ahead.
More inspiration...
December is a magical time to visit Avoriaz. Book your holiday now and enjoy Christmas in the Portes du Soleil.