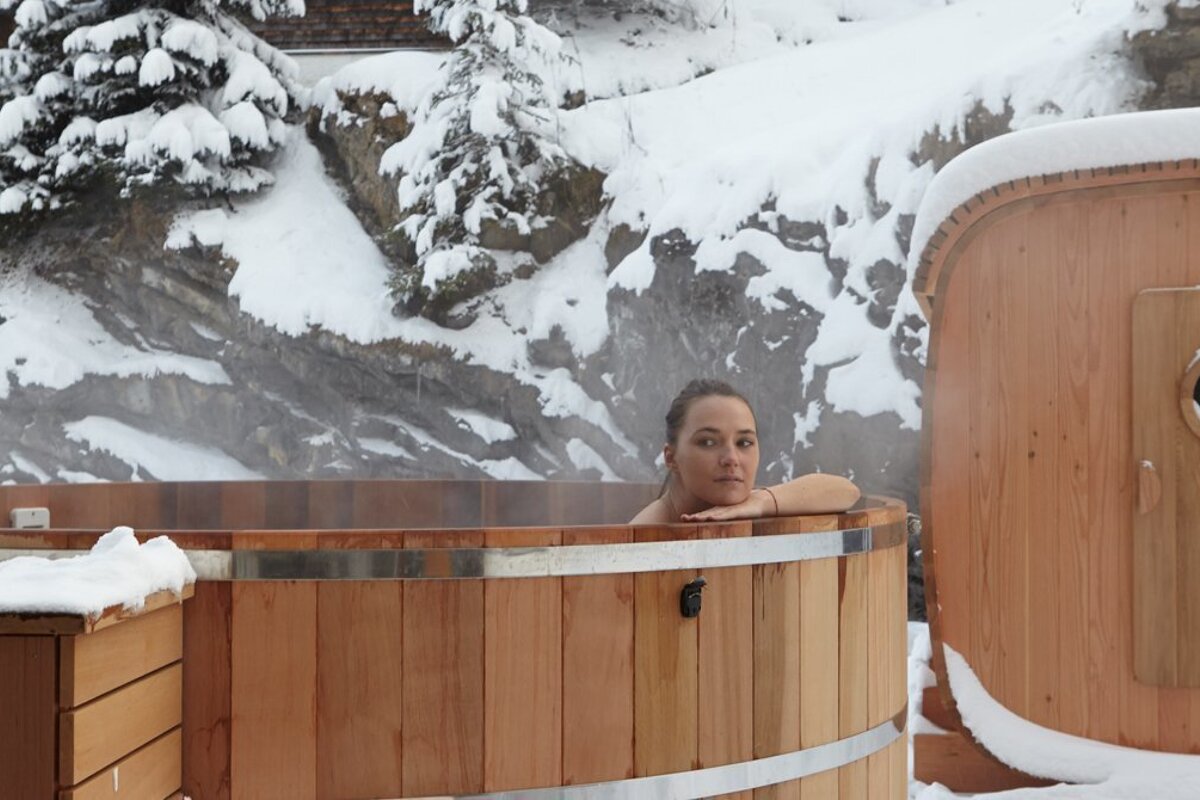 Top spa breaks in Avoriaz for winter
Ski time to me time - pamper yourself in resort this season
Winter holidays in Avoriaz are not just about skiing and energetic outdoor pursuits. An increasing number of visitors come for relaxation and rejuvenation in the beautiful, natural surroundings.
After all, holidays are a time to chill out, and there's no better place to do this than whilst surrounded by the magnificent mountain scenery here in Avoriaz. There are a number of spas in resort catering for various budgets, so whether you're splashing-out on treatments, or simply looking for a Jacuzzi to unwind in, there is something here for you.
Pure Altitude Spa
Located within the Hotel des Dromonts, the Pure Altitude Spa is Avoriaz's most luxurious spa spot. The treatment menu is extensive, with a wide range of massages, facials, manicures, pedicures and hair removal. Skiing is an exercise like no other, and your body will inevitably be aching in places you didn't even know existed. Pure Altitudes signature massage is a great treatment option for a truly unique experience, a massage designed for your body only. Firstly you decide whether you'd like 25, 50, or 80 minutes of massage in which you, the client, determine the level of pressure, the rhythm and the oils used to soothe your body.
The prices range according to time, and this tailored treatment will cost anything from €70-€155. Alternative massages include 'Le Secret du Skieur', an invigorating sports massage that aims to boost circulation and detoxify muscles that have had a long day on the slopes. The 'Light Legs' treatment will be a life-saver for those feeling the leg burn at the end of your trip. You'll want to return from your holiday feeling fresh-faced, so you should check out the extensive facials menu here. You can choose whether you want to have a cleansing, detoxifying or anti-ageing treatment, costing anywhere between €65-€180.
Enjoy a personalised facial, which combines manual techniques with Pure Altitude products, using mountain plant extracts to soothe and restore the skin. Beauty treatments include manicures, pedicures and waxing that cost between €16-€100. There is a separate treatment menu for men which includes male specific massages, facials and manicures. Spa packages tailored to your desires are also available to purchase, as well as day programmes that can be arranged over one or several days. The Pure Altitude website is easy to use and booking is simple, but note that they have a strict 24 hour cancellation policy.
Deep Nature Spa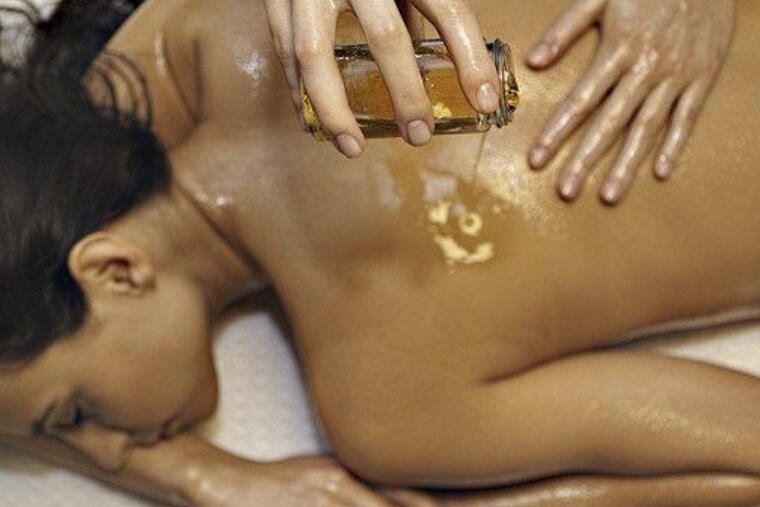 The Deep Nature Spa is a complex located in the L'Amara Residence, one of Avoriaz's top hotels. Their facilities include an outdoor Jacuzzi, which offers incredible views for some post-ski therapy. This spa is a great option in terms of value for money, with massages starting at €46, and varying according to treatment time. Their massage menu includes the Original, which focuses on soothing and relaxing the body, the Oxygen massage which relaxes muscles after intense sport, and various massages that focus on specific areas of the body such as the face, neck and shoulders.
As well as massages for adults, the spa offers treatments designed for children, so the whole family can relax before home time. Spa entry alone can be bought for €23, giving you access to the Jacuzzi and sauna, so if you'd like to relax without the help of a masseuse, you may. Deep Nature has a great website which shows exactly what treatments are available in resort. You see their full menu and book online, which is advised as it is a popular option in Avoriaz.
Avoriaz Spa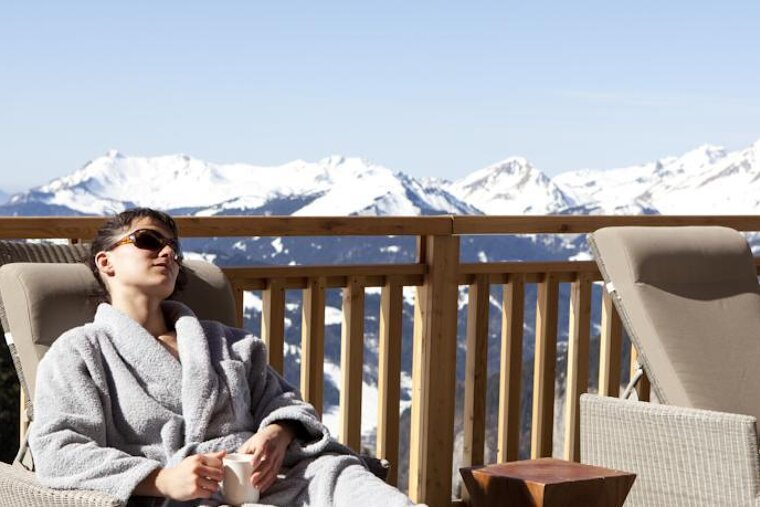 Avoriaz Spa has become one of the go-to places for some unwinding in resort. Calling themselves a 'real health centre' they offer both high tech and standard treatments, massages, facials and beauty therapy, but with more focus on the botanicals and essential oils used in the process. The Anti-Stress Massage uses organic Bach flowers to balance the emotional and physical states of the body and mind, as well as a number of different massage techniques that help alleviate any tension in your body.
Even though you may not feel stressed whilst on your trip, underlying strain may be present, and what better way to relax at the end of a physically exhausting holiday. Sixty minutes of massage here will set you back around €90, but you'll leave feeling like a million dollars. If you're in the fortunate position of being able to really treat yourself this winter, check out the package offers here. Over the course of a few days, up to one week, you can enjoy a wide range of treatments and gain access to the luxury facilities here. Package offers range from €115-€550, with specific deals for pregnant women, those who want to work on fitness, figure, or purely relaxation.
Treatments in your own chalet
If you would rather enjoy the spa experience in the comfort of your own chalet, why not call on the services of Avoriaz's mobile professionals? With just a phone call, you can summon up a private massage or pampering beauty treatment in your own accommodation.
Massage Me offer a mobile massage service sending some of the best therapists in the Alps to your home in the mountains. Their range of treatments goes from the classic relaxing and sports massages to their signature Winter Wonders devised especially for skiers and including full body, legs, back, shoulders or feet massages. They also have facials in their menu, which you can combine with any other treatments, as well as pampering services for pregnant women. Or you can just ask them to tailor a treatment to your specific needs.
Location
Avoriaz, Avoriaz