Latest gear - New jackets for winter 2018/19
Check out the newest clothing products for the upcoming winter
Winter is on its way. You can smell it on clear mornings and it won't be long until the first frosts and proper snowfalls on the mountains.
Clothing forms a big part of winter gear. It's pretty obvious that you need more clothing for a day skiing at -10ºC than a summer trail run at 25ºC. So, here are some items of clothing to keep an eye out for this winter. In the next couple of months, I'll take a look at new equipment for this winter, including skis and snowboards.
Rab Microlight Summit Jacket
---
The Rab Microlight Jacket is, without a doubt, the most popular lightweight down jacket on the market, in the UK at least. It's crazy how many of these Rab have sold in the past 6 or 7 years. They are a common sight on the mountains and in towns and cities too. The original Microlight is really well designed. Most importantly, though, it's well priced and carries the Rab logo.
The Microlight Summit is a different beast. It uses an advanced new fabric called Pertex Infinity Weave which enables a seam-free construction. This reduces weight and enhances water and wind resistance too. It's a pretty cool step forward in down garment design. The Microlight Summit uses Nikwax Hydrophobic Down for better performance in damp conditions and has a long, slim cut for good coverage in cold conditions. It also has a helmet compatible hood, a baffle behind the front zip and stretch nylon cuffs. It won't be as popular as the original Microlight but it's great to see Rab pushing the boundaries with this piece.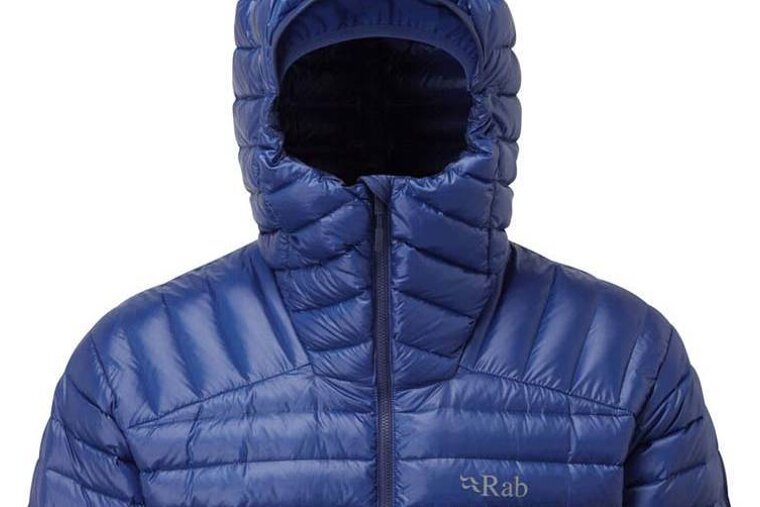 Icebreaker MerinoLOFT Helix Long Sleeve Zip Hood
---
Hybrid insulation is a fully established concept these days. Having different types of insulation placed in different zones on a garment gives the user appropriate levels of warmth, breathability and mobility where it's needed most. Icebreaker MerinoLOFT products use merino wool as the insulation material. As you'd expect, merino is warm, breathable and compressible when used this way. It's also a nice alternative to traditional synthetic insulation being natural and fairly sustainable. Due to the hybrid fabric construction, the MerinoLOFT Helix Hoody should work really well as a mid layer for cold conditions. It will breathe well and hold warmth really nicely under a shell when skiing, snowboarding or hiking. Like with many Icebreaker products, it looks good for everyday wear too.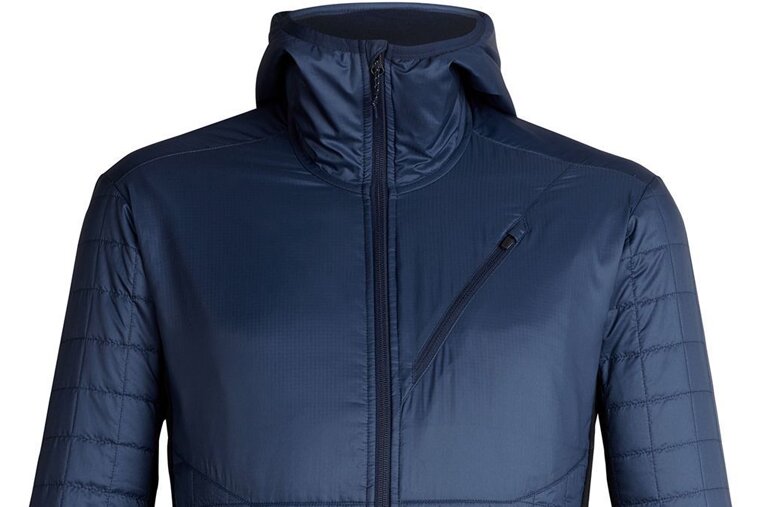 The North Face Summit L5 Ultralight Storm Jacket
---
The L5 Ultralight Storm Jacket comes in at an insanely light 156g, and yet is still completely waterproof and breathable. It uses a super light 7 denier Pertex Shield fabric that offers protection from the elements and gives the jacket a tiny pack size. Despite the low weight, this jacket still has a helmet compatible hood and a chest pocket that doubles as a stuff sack. The cuffs are elasticated and the long slim fit is ideal for climbing. The L5 Ultralight Storm Jacket looks like a great shell to take along for alpine adventures when you need technical features and performance together with a very low weight and pack size.
Patagonia Stretch Nano Storm Jacket
---
The Patagonia Stretch Storm Nano looks really cool. It's an insulated, stretchy waterproof shell that still packs small and remains very breathable. The outer fabric is a waterproof and stretchy H2NO ripstop nylon. Inside is the stretchy Full Range insulation that Patagonia have used to such good effect in the Nano Air series of products. Full Range is warm and effective when wet like all synthetic insulations. It's also extremely air permeable so can be used in more active situations than traditional synthetic insulation. The Stretch Storm Nano looks awesome for throwing on a summit stops and for belaying, but it also looks great for more active situations. I'm thinking ski touring or alpine climbing in really cold conditions when stop/start exertion can make it difficult to find a layering system that offers enough protection whilst remaining breathable too.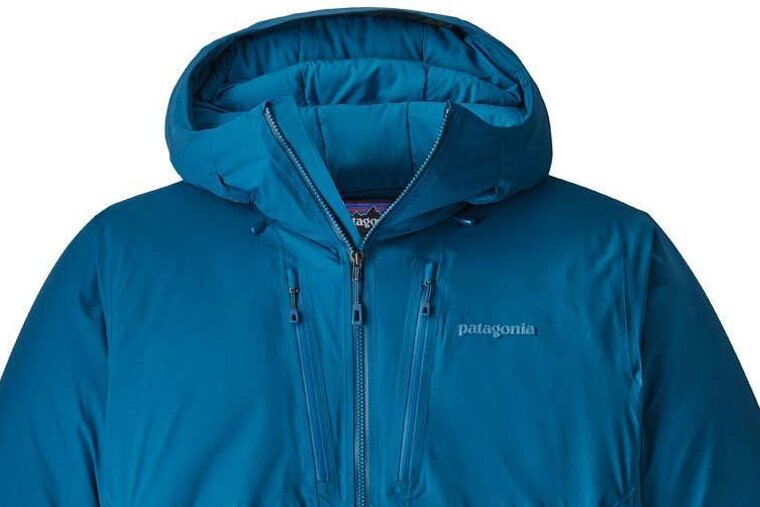 Jargon Buster
---
Air Permeability
Simply the ease with which air can move through a fabric. Recently synthetic insulation garments, in particular, have started to become more air permeable and therefore more comfortable to wear even when active.
Hybrid Construction
Garments with a hybrid construction use two or more fabrics placed in different areas of the garment in such a way as to make the most of the fabric characteristics where it's needed most. For example, more insulation might be placed in the core area to preserve warmth and thinner, stretchier materials under the arms to keep bulk to a minimum and improve mobility.
H2NO
Patagonia's proprietary waterproof breathable fabric. Similar to Gore-Tex and other waterproof fabrics, H2NO comes in 2 and 3 layer forms, along with stretch versions.