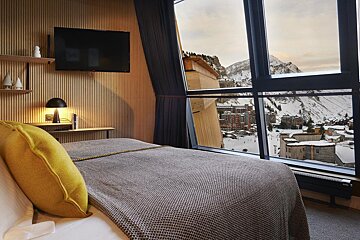 Hotel guide to Avoriaz
Discover insights about Avoriaz hotels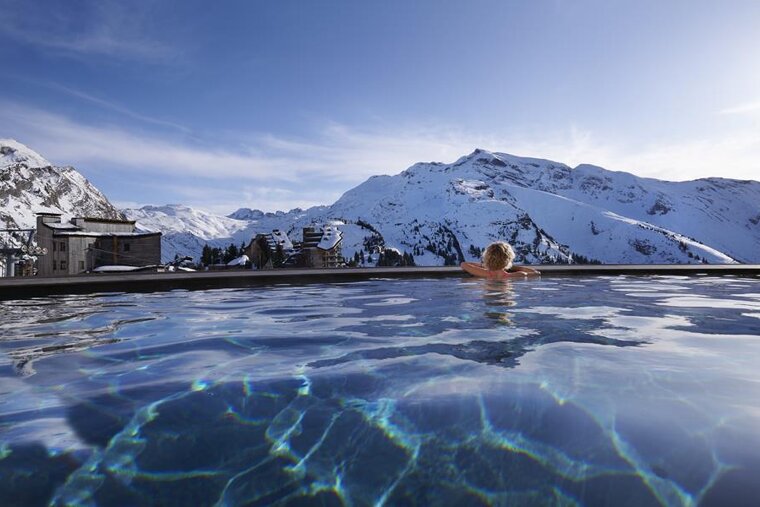 Hotels vs chalets & apartments
Chalets and apartments are usually the most popular accommodation options when it comes to ski holidays. They tend to offer more room, more flexibility in terms of catering and, sometimes, better prices. However, hotels are also a great choice for those visiting Avoriaz, especially when you're not coming for a full week.
Why book a hotel room instead of a chalet or an apartment in Avoriaz?
If you aren't planning on a full week ski holiday, hotels can offer much more flexibility on dates, plus many can't be beaten in terms of extended services and facilities such as gourmet restaurants, spas, swimming pools, fitness rooms, tennis courts, childcare, bike and/or ski hire, flexible catering options...the choices are endless. And even though some apartment and chalet companies have recently made their booking requirements more flexible, the reality is that many can only be booked for six or seven days especially in peak season.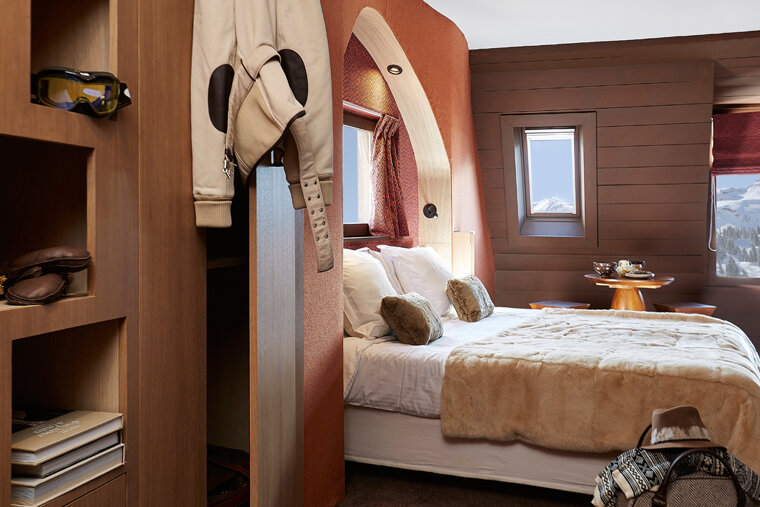 Hotels in Avoriaz
There are really only two hotels in Avoriaz, both of them boasting four stars: Mil8 Hotel and Les Dromonts Hotel.
Mil8 Hotel
Opened in 2019, the Mil8 Hotel is a contemporary haven of relatively small size, with only 42 rooms offering ski-in and ski-out access. Perfect for families, there are interconnected rooms and a children's area. They have a spa and wellness area, a heated outdoor pool, and a lounge bar as well as a restaurant.

Les Dromonts Hotel
The first hotel built in Avoriaz, Les Dromonts Hotel's unique style is reminiscent of Charlotte Perriand and Le Corbusier's designs with their iconic 1960's lines. Inside, there's a spa and two restaurants serving bistro classics and local cuisine.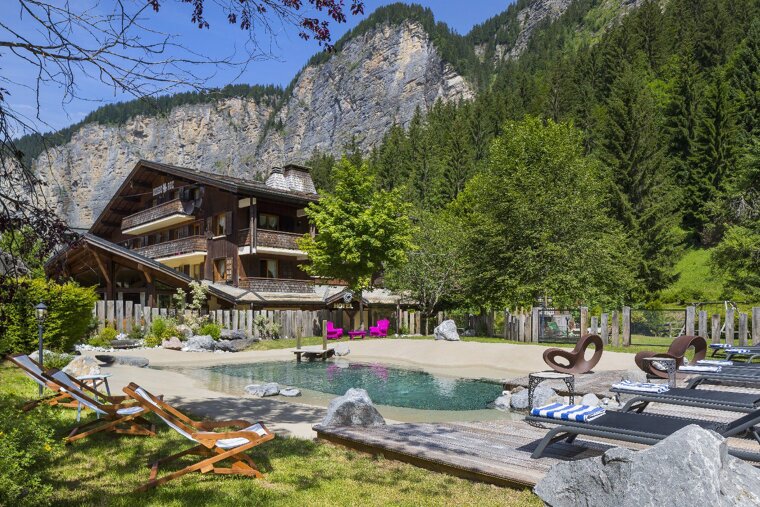 Hotels in Les Prodains
At the foot of the cliff over which Avoriaz is perched, sits the hamlet of Les Prodains. It is connected to Avoriaz centre thanks to the super-fast Prodains Express lift.
Are there any hotels in Les Prodains?
Yes! Hotels in Les Prodains offer a good "bang for your buck". Generally cheaper than those located in Avoriaz, they have very good access to the slopes and some are even ski-to-the-door. If you stay here you'll be on the slopes in only seven minutes (that's how long it takes the gondola to whizz skiers up the cliffside).
There are a few family-run, chalet-style hotels in the area, offering simple but cosy accommodation near the Prodains Express lift at affordable prices. These include the Neige & Roc Hotel, which features a small wellness area as well as a half-tennis court and miniature golf, La Kinkerne Hotel set above one of the most popular après-ski spots in the Portes du Soleil and at the foot of the Coupe du Monde piste, and Les Lans Hotel which offers half-board accommodation only.
Aparthotels & residences in Avoriaz
There are quite a few options for aparthotels and residences in Avoriaz. These are apartments within a complex that include hotel-like facilities and services, including swimming pools, cafés, spas and restaurants.
What hotel-like apartment residences are there in Avoriaz?
The swankiest of them all is the Pierre & Vacances L'Amara complex, probably the most luxurious residence in Avoriaz. Amara was completed in 2013 and sits on the edge of town, near the resort entrance on the edge of the cliffs that tower over Prodains. Amara has apartments for four to sixteen persons and has its own cafe, restaurants and a pool, spa and fitness studio. There are more residences though if your budget doesn't stretch to Amara's five-star price tag, from the four-star L'Electra and Crozats, to the more affordable Antares and Saskia Falaise.