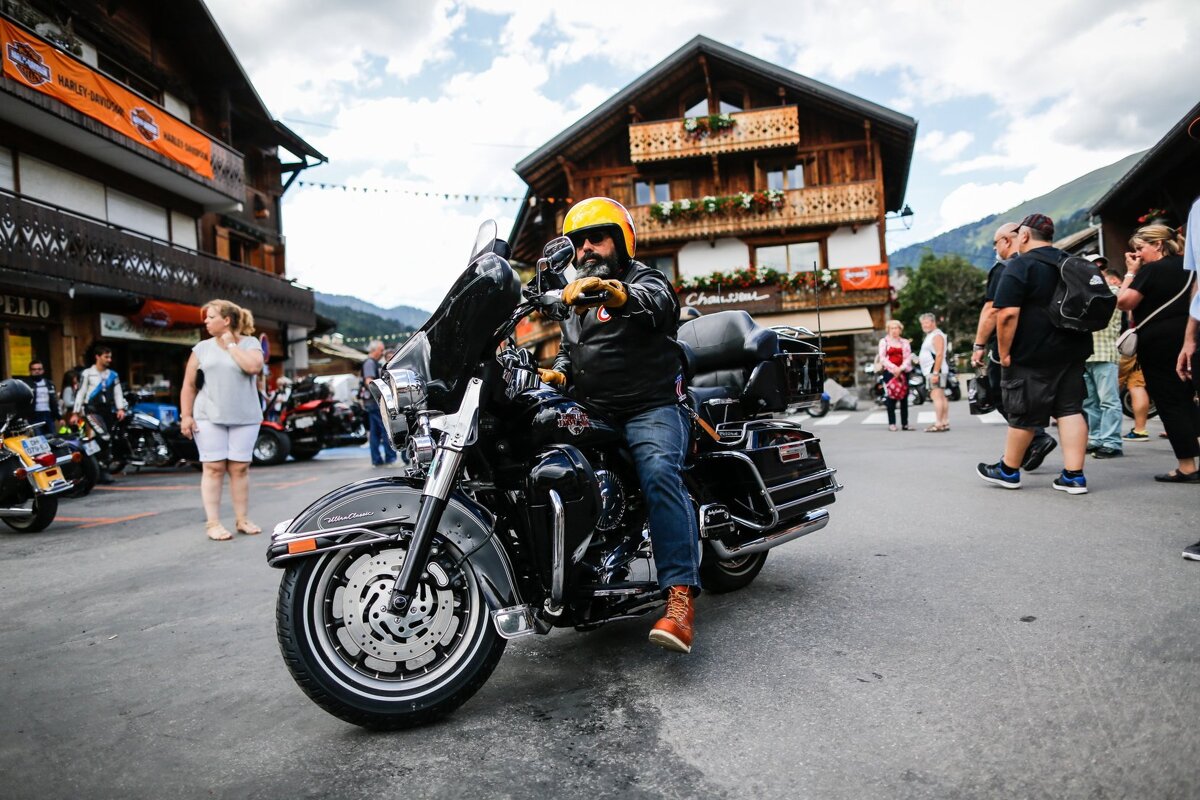 © ©Morzine-Avoriaz | Lionel Beylot
Morzine-Avoriaz Harley Days
Harley HOG Festival with bike shows & concerts
Morzine Harley Days is back in Morzine as the Harley-Davidson Owners Group (HOG) descends on the resort for a long weekend.
Don't miss the opportunity to drool over these beautiful machines as more than 10,000 motorcylces arrive for the weekend. The HOG currently has about 950,000 members worldwide and about 10% of those are in Europe.
Every other year, club members are invited to gather together in Morzine to coo over each other's bikes, watch/take part in demonstrations, see some cool Harley stunts and round it off with a fashion show. There are live bands playing that over the years have included Status Quo, Supertramp's Roger Hodson, Rockbox Symphony Orchestra and Manu Lanvin & The Devil Blues.
Click on the website for more information and to see the programme.
Watch this
Location
Morzine, Avoriaz