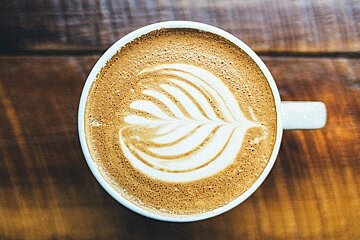 Best coffee in Avoriaz
The best coffee in resort this winter
Take a break and recharge with a coffee and a quick bite.
Avoriaz is full of bars, restaurants and cafés, and after gladly doing some market research, I can provide you with the top four places to stop for a cuppa this winter.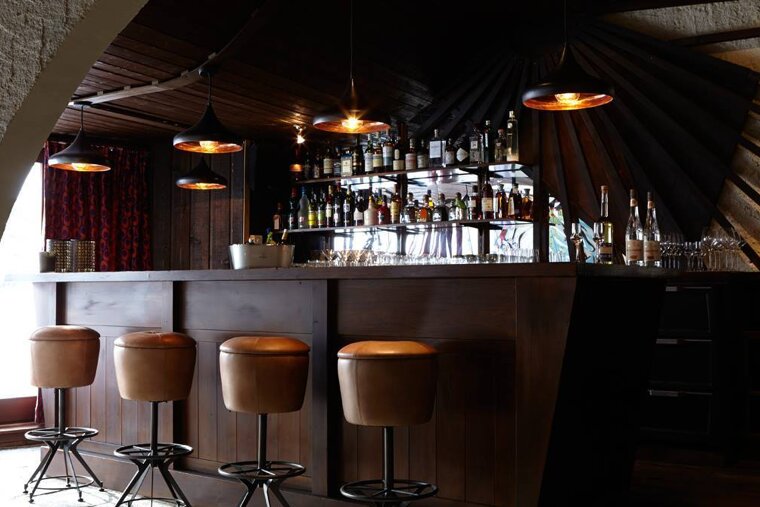 Hotel Des Dromonts
Hotel Dromonts is a building that oozes luxury and sophistication. It is home to one of the top spas in town and is surrounded by beautiful mountain views. The facilities here including the bar and restaurant are open to the general public as well as the residents, and if you're spending the day treating yourself, this is the place to be. Located in the centre of town, Des Dromonts is accessible either by ski or by foot. The bar is open every day from 08:00 until midnight, and here you can grab yourself a comfy armchair and enjoy a coffee from their small but refined menu.
Here, an espresso will set you back a rather expensive €3, but much better value are the double espresso or cappuccino at €4, which is about the standard price of a hot drink on the mountains. It's a great option for those wanting to get away from the hustle and bustle of the pistes, as you are almost guaranteed to get a quiet seat without having to shuffle amongst hundreds of other people. I wouldn't say that there's a particularly family orientated atmosphere here, so if you've sent the kids off to ski school and are looking forward to some adult down-time, Des Dromonts is ideal.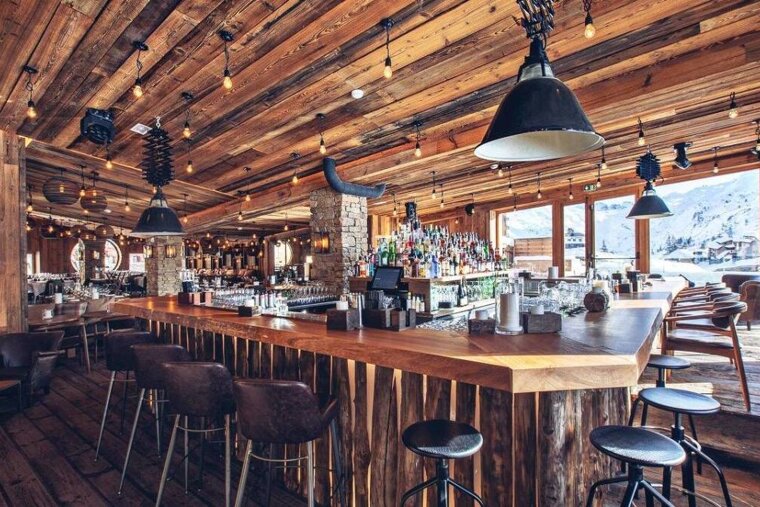 La Cabane
What used to be Le Bistro, popular restaurant and après bar in the town centre, has just this winter transformed into La Cabane, a suitably stylish café, bar and restaurant, open from 09:00 to 02:00. The recent refurbishment has left the premises looking so good you won't want to leave it. From décor to dishes, everything is laid out to perfection, and the sheepskin rugs draped over chairs and floor give it the perfect modern alpine atmosphere. Before you hit the slopes, head here for one of their fantastic café au laits. As soon as you leave, you're on the piste, caffeine fix consumed, ready for the day ahead. If you decide to visit for lunch or an evening meal, you must try an exceptionally French Café Gourmand, a dessert to beat any other. This pudding comprises a coffee with a selection of petit fours, in case you couldn't decide on just one sweet treat.
The Cookie Café
Look no further than the Cookie Café for a late morning brew with a view. This is the most scenic spot in the Portes du Soleil on a bluebird day, and on a whiteout stormy day there is a collection of cosy sofas and armchairs upstairs to rival any other chill out spot in Avoriaz. The café is located at the top of the Mossettes chairlift, and is on the border of France and Switzerland. The Léchère chairlift from the Lindarets bowl takes you straight to the Brochaux bowl, where you can jump onto the Mossettes lift. This means that if you're a non-skier the Cookie Café is still easily accessible, providing you have a pair of snow proof shoes. They have an extensive hot drinks menu here, and coffee options at the café include espresso, double espresso, macchiato, latte, cappuccino and Americano, all ranging between 3.50CHF to 5CHF. Their signature is coffee with a choice of either Baileys or Brandy to warm you up after a morning on the mountain, available for 7CHF (roughly €6).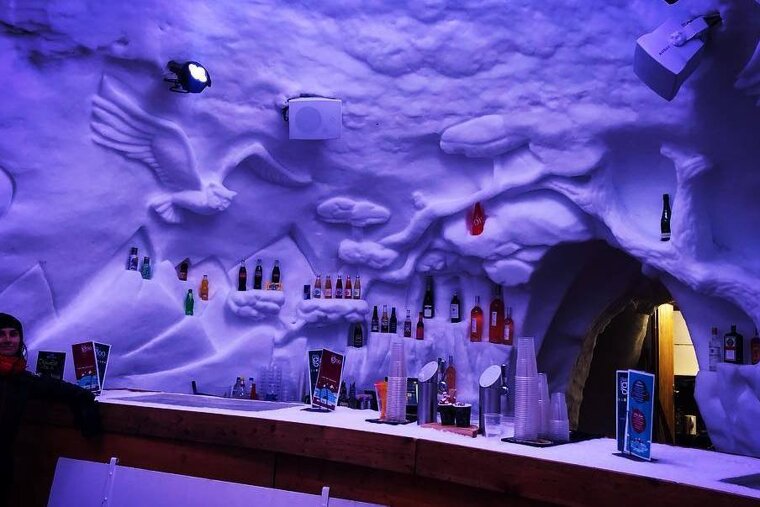 Igloo Village
For a truly unique mountain experience, head to the Igloo Village, located just above the Prodains bubble lift. The Village features a number of awe inspiring, hand carved igloos, in which you can wander, take photographs and quench your thirst with a full menu of hot and cold drinks.