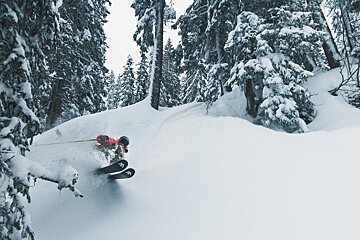 Why advanced skiers love Avoriaz
Avoriaz is the perfect destination for more advanced riders
Here are a few reasons why advanced skiers and snowboarders should pay Avoriaz a visit.
Situated on the border of the French Alps, Avoriaz sits above one of the world's largest ski areas, the Portes du Soleil (PDS). This resort is home to 34 lifts, which access 51 runs and 130km of total skiable area. It is fantastic for all levels, but especially for intermediate and experienced skiers and snowboarders who can make the most of its enormous potential.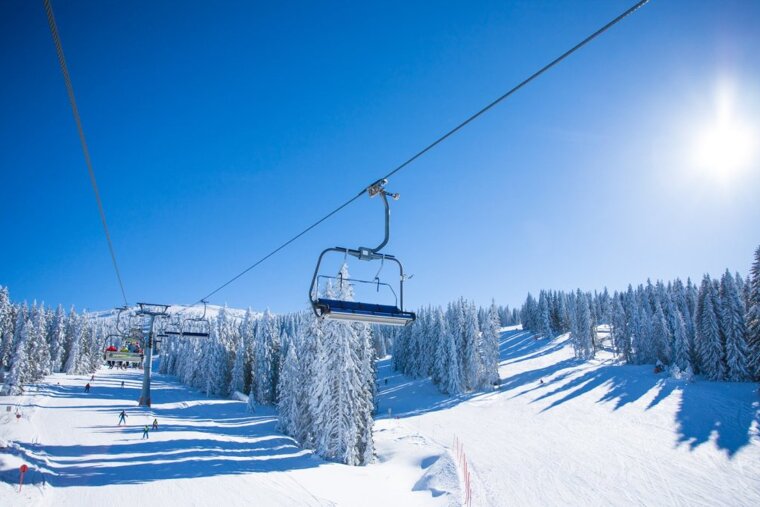 Reds and Blacks
As Avoriaz markets itself as a family friendly ski resort, you'll discover that the majority of runs are blues. However, for something more challenging, from Avoriaz you have access to a possible 650km of piste across the PDS, so there's no chance of you getting bored. Whether you want steep slopes, endurance runs, moguls or parks, you'll find it all.
There are 14 red and six blacks in Avoriaz. Avoid the centre of town so as not to be caught up in the crowds and rather steer yourself towards the Lac Intrets chairlift, the Grandes Combes chair, or the Fornet Bowl. The Fornet area is great after fresh snow, a freeride playground with some good steep pistes. From the top of the Choucas lift, the Bleue de Chavanette has a steep section that is fast and open, then mellows out before the last gasp short and steep finish.
Les Lindarets has tree lined pistes making it ideal for low vis/flat light days. Combe a Floret runs from the top of the Prodains chair and winds through the trees, there is a narrow top section locally knows as Star Wars (like riding a speeder through the forests of Endor...apparently). The Prolays piste, known locally as the 'jib run' has well-pisted steep sections and snowboarders will enjoy the hits on the side.
The more advanced should head to Hauts Forts for multiple black runs, including the Coupe du Monde downhill course and Combe du Machon, which midway through the season tends to be a vast mogul field that is certainly not for the faint hearted. But, if moguls are your bag, anyone seeking a very tough mogul field should attempt the notorious 'Swiss Wall', linking France to Switzerland via 300m of some of the toughest bumps around.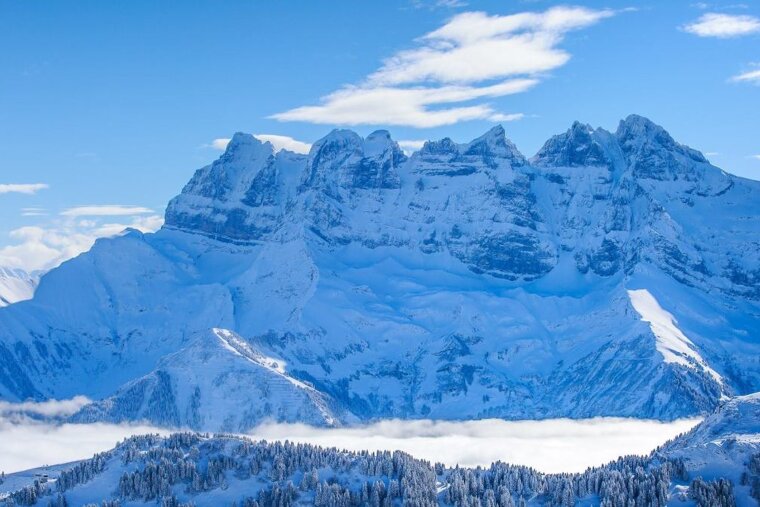 Going off-piste
Avoriaz has easily accessible off-piste, even providing un-pisted, but secured, areas where you can enjoy the freedom within the 'safety' of pisted runs. They do get tracked out quickly, so get there early. However, do not attempt these runs when closed due to avalanche risks.
The Express Lac Intrets to the top of Hauts Forts has little stashes to either side of the Bleue du Lac piste. The Chavanette sector has access to large un-pisted areas with multiple canyons, natural half-pipes, drops and kickers. Along with a number of red runs, the Fornet Bowl offers challenging off-piste beneath the Arare cliffs. After a dump of snow, this area gets mobbed with powder hounds each hoping to leave their fresh tracks. If you're lucky enough to be visiting whilst it's snowing, head to this spot as soon as the lifts open.
Off-piste skiing or snowboarding is different to piste skiing or snowboarding, and therefore needs a slightly different approach. It's definitely worth a lesson in 'off-piste' techniques if you're new to it, or would like some tips for riding steep and deep powder. It also pays to have someone with a bit of local knowledge, a mountain guide/off-piste instructor will be able to show you all the best spots to suit your ability.
For those of you that enjoy ski touring, Avoriaz has made the whole area ski tour friendly, and it's a great way to see a side of the mountains that you wouldn't ordinarily be able to.
Ski touring and avalanche gear can be hired from most ski shops. It's recommended to go with a professional, and never to go off-piste on your own.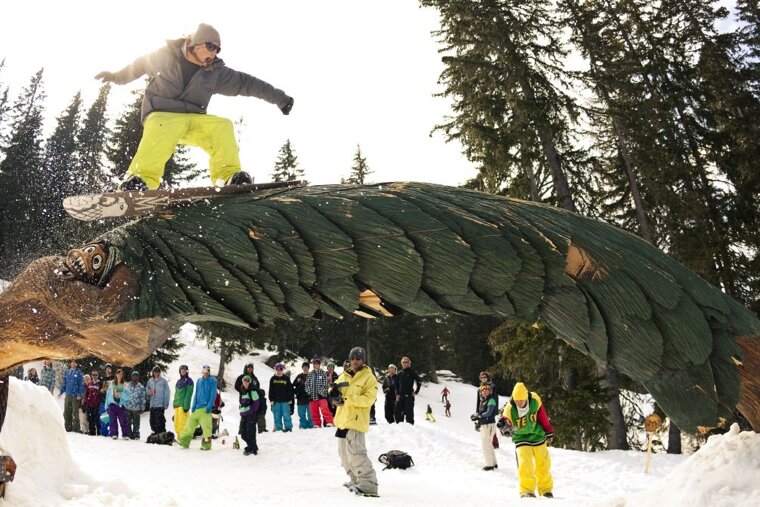 Parks
Avoriaz was one of the first resorts in Europe to welcome snowboarders and the freestyle scene with open arms, and there are six freestyle areas that all come under the Avoriaz SnowZone umbrella, including the famous Stash. So once you've had enough fun bouncing around the reds and blacks, and in and out of the pow pow, how about hitting a few jumps, boxes and rails.
The Stash, created in partnership with Burton, comprises three different routes through the trees of varying difficulty. The Lil Stash is its baby brother (or sister); The Burton Kids Parkway is a beginner area of 400m and perfect for first-timers; The Snowpark de la Chapelle is very popular and the queues are long in peak season; Snowpark Arare is known locally as the Big Park and definitely requires skill and bravery to hit some of its features; and finally the Superpipe, whilst not as large as those in the X-Games, it's still a daunting sight to behold, let alone attempt.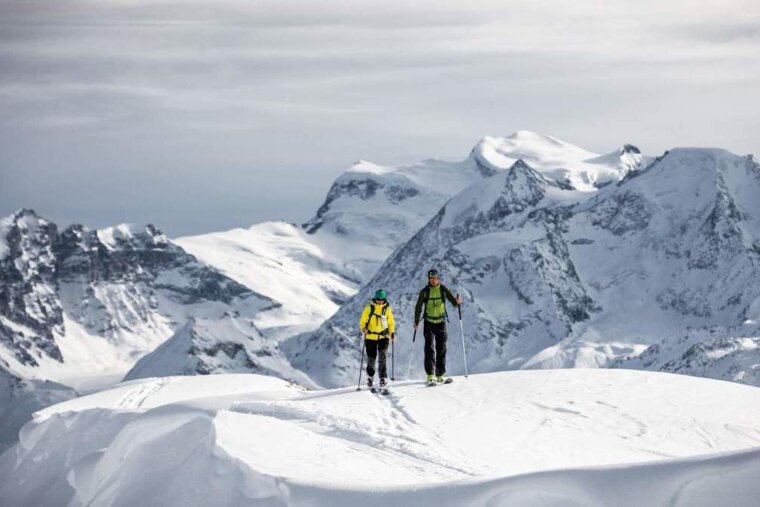 Linked resorts
Of course you can base yourself on the Avoriaz blacks and reds, but to really see all that this area has to offer make sure to look further afield. The Portes du Soleil domaine is vast, with 426km of pistes spread across 13 different resorts in France and Switzerland, dotted with around 200 ski lifts that service 286 pistes and 30 snowparks. See what I mean?
For advanced riders, it's possible to maximise your time in this beautiful region by spending a day doing the PDS tour. The tour takes you in a loop around the 13 resorts that link France and Switzerland, incorporating varied skiing and amazing views to make it an unforgettable day in the mountains. The tour should take the experienced skiers and snowboarders around six hours, not including a break for lunch at a cosy alpine restaurant. Just be aware that you must keep an eye on the time and not miss the last lifts of the day.
Morzine is linked to Avoriaz via the Super Morzine telecabine, Les Gets is easily accessed from Morzine, St Jean d'Aulps is not connected by pistes or lifts but is well worth a look, Chatel, Pre la Joux and Linga don't have any black runs, but have gentle powder fields for off-piste lovers. On the Swiss side there are six resorts, which are easy to reach from Avoriaz and here you'll find more snowparks, steep reds as well as the infamous Swiss Wall.
Great weather and snow conditions
The resort is more snowsure than nearby Morzine due to its elevation of 1800m, with snow lasting at village level for much of the season. Perched on a lofty viewpoint, Avoriaz enjoys cold dark nights that create and preserve light and soft snow conditions that you'll love.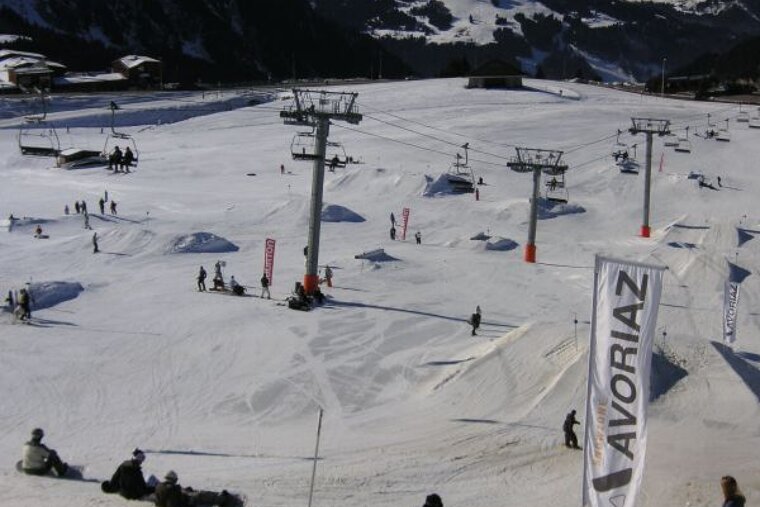 Modern lifts
The PDS spends millions of euros each year upgrading its lifts, meaning you're whisked at speed and in comfort to the summits. The result is you spend more time skiing and less time sitting on lifts or queueing.
Serma, the Avoriaz lift company, introduced two new six-person chairlifts before the pandemic, which strengthened the links between Les Lindarets and the Swiss ski area of les Crosets.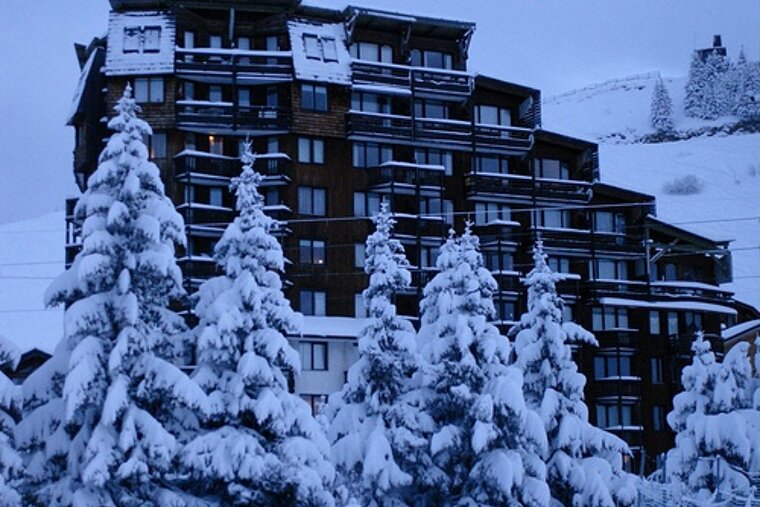 Ski in, ski out
Avoriaz as a resort is entirely skiable with its snow-covered pedestrianised streets, which also means a great deal of the accommodation options offer the convenience of ski-in/ski-out. Ideal if you're an experienced skier or snowboarder, because what better way to start the day than to be straight on the slopes the minute you walk out of the door. And even better to finish off the day with that last run taking you straight back home again, no lugging skis, snowboards and the like through the streets. Dump your gear and get straight out for après, or pile into that tea and cake your chalet hosts have so kindly left out.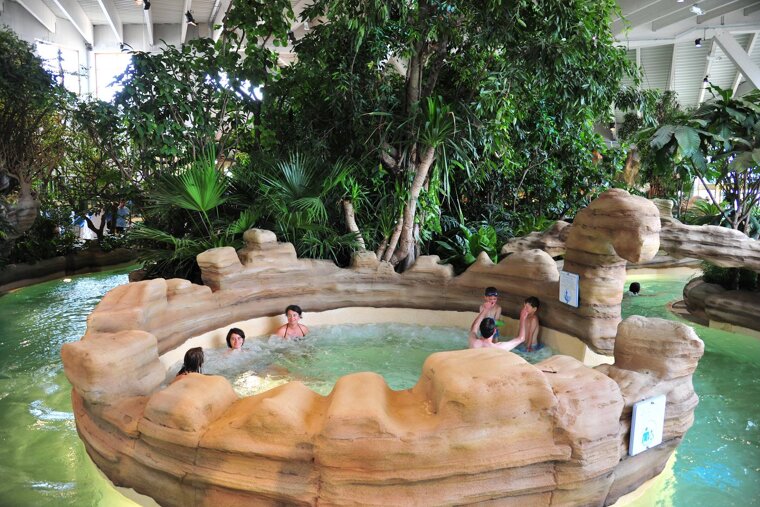 Something else to do
Even the most die-hard skiers and snowboarders need some down time, and whilst it's difficult to imagine needing a break from all that, it's good to know there's something else to do in resort when you want to spend time with your family and friends.
Whilst Avoriaz has great bars and restaurants offering up some of the best food and après-ski in the French Alps, there are other ways to entertain yourselves in the evening and on that much needed day off.
You can drive a dog sled or horse-drawn sleigh, ride a fat-bike or go ice skating. Alternatively, if 'chill' is at the top of the agenda, visit a spa for a relaxing treatment or make a visit to Aquariaz, a tropical paradise set in a winter wonderland. There's definitely no shortage of things to do, or not, in Avoriaz.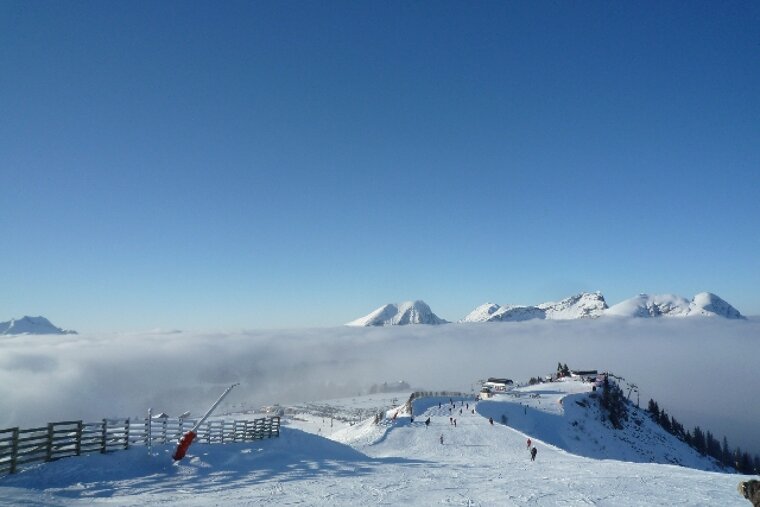 Safety first
Exploring beyond the ski resort boundaries is an amazing experience for anyone who's physically fit and has mastered the pistes well enough. There are, however, risks associated with venturing outside the safety of the marked/patrolled ski area, including awareness of your actions on those below you on the slopes. Mountain guides are professionally qualified and have extensive knowledge of the local terrain to provide you with the safest and most enjoyable possible experience in the mountains; as a visitor here we highly recommend you hiring one. Many ski schools also provide instruction in off-piste skiing, avalanche safety and mountaineering techniques. Make your time in the mountains unforgettable for the right reasons, ski safe!
Off-piste skiing and mountaineering are dangerous. The opinions expressed in these articles are very much time and condition-specific and the content is not intended in any way to be a substitute for hiring a mountain guide, undergoing professional mountaineering training and/or the individual's own backcountry decision making.
More inspiration...
These are just some of the great reasons to come and visit Avoriaz and ski some of the very best pistes that the Alps have to offer, but there are many more. So get out here and give it a whirl.