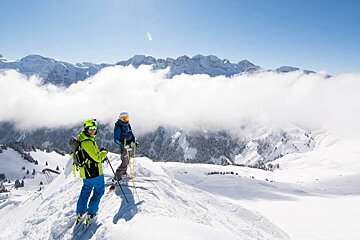 Weekend ski breaks in Avoriaz
We all strive to make more out of our free time, so if you're looking for inspiration, well we've got the perfect weekend mapped out.
Get away for a great long weekend in Avoriaz in the Portes du Soleil.
From Geneva airport, Avoriaz is just under a two-hour drive away meaning that, if you're lucky enough to finish work early on a Friday, you could be here in time for dinner. If, however, you get here a little later, you'll go straight to your ski in, ski out accommodation and get some rest before waking up in a winter wonderland.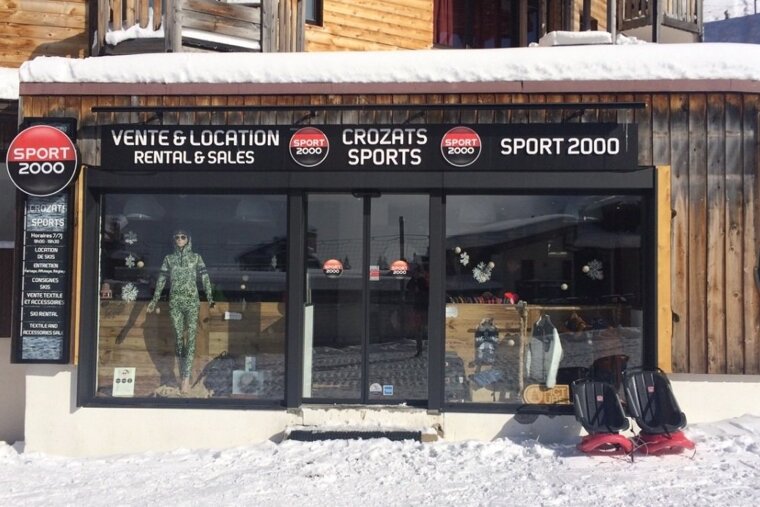 Friday night
If you can get here in time, it would be great for you to pick up your rental equipment assuming you don't have your own. You can book ski/board hire online with a number of rental shops that all offer a great range of skis and are open until at least 19:30. So, if you can get your equipment on Friday night, you'll be able to make it to first lift in the morning.
Once the equipment admin is out of the way, head to the centre of town where you will find tonnes of cosy restaurants, each with welcoming atmospheres and mouth-watering menus. Check out our restaurants page for a full list of what's on offer.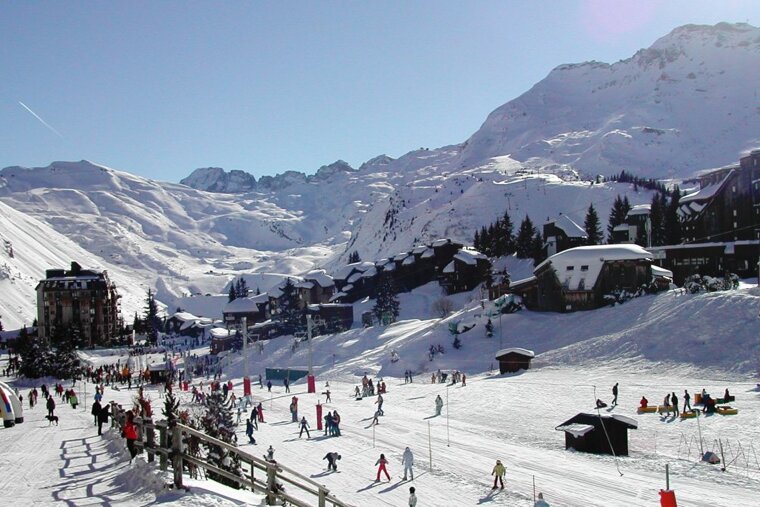 Saturday morning
When you're only here for a couple of days, every hour is precious. You can have a lie in wherever you are, however, here you can be the first up the freshly groomed pistes already earning yourself a long lunch. You can pre-order your lift pass online, and collect it at 08:30. Then pick up a piste map and familiarise yourself with the resort before jumping onto a chairlift.
If you've not come to charge around the pistes, consider getting a pedestrian pass for the resort. This will give you access to some of the chairlifts, meaning that you can explore the resort and take in the amazing views on foot. Alternatively, book yourself onto a snowshoe outing.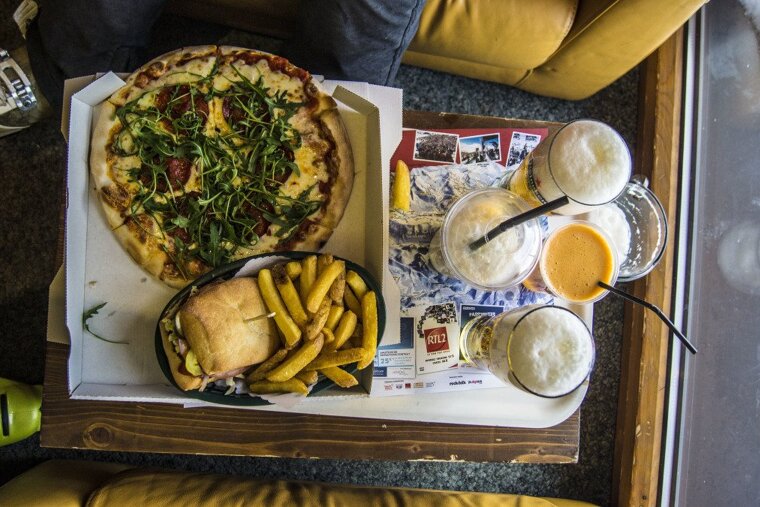 Saturday afternoon
You'll be looking forward to hearty French meal to refuel after a big morning on the slopes and cheese is what you need, most likely in a molten form. Tartiflette, fondue or raclette, a traditional Savoyard feast will see you through to dinner time.
The restaurants at the bottom of the Brochaux chairlift are rustic and great for a cheese-fest, so head here for a great atmosphere and delicious grub. If melted cheese isn't really your thing, fear not there are plenty of other choices.
Saturday evening
On a sunny evening, you'd be mad to miss the opportunity to catch an awesome sunset. Whether skiing or walking, you can make it to the top of the Chappelle snowpark where a picnic table awaits in the prime spot to see the sun go down. The best thing to do is to grab a couple of beers from the Carrefour supermarket (located on the piste into the centre of town) and enjoy them as you look over the mountains.
If you're not fortunate enough to get the desired sunny evening, there's still plenty to do. As with Friday night, you'll have to search for a place to eat, although options are plentiful. If you're out with a loved one or friends, check out our restaurants guide for what's on offer.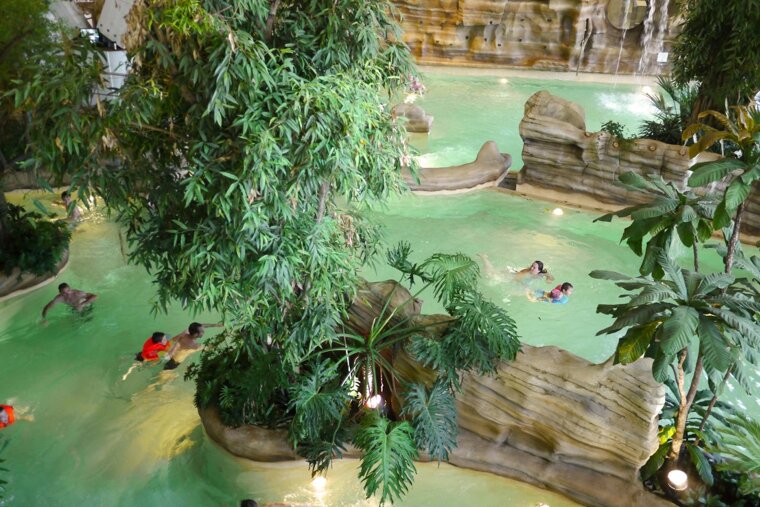 Sunday morning
If you've had a late night, you may be looking to have a more relaxing day. After a lie in, head towards Aquariaz.
Deemed as a tropical paradise in the mountains, it's the only one of its kind in the Alps. This swimming complex is modern and inviting. With luscious plants climbing everywhere, you can enjoy warm water whilst looking out at the frozen surroundings. The ultimate juxtaposition. Don't be tempted to go on a Saturday as they are closed, but they are open from Sunday to Friday (14:00 - 20:00). Entry is around €11 and speedos are required attire for the men.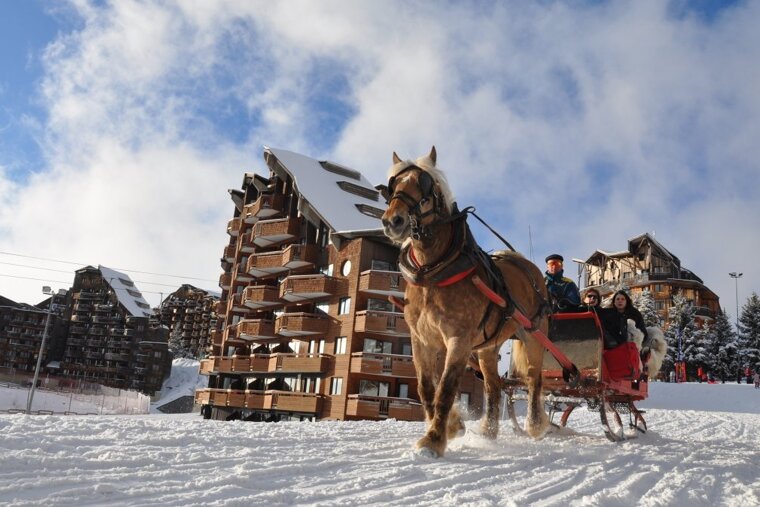 After a chilled out morning, unfortunately, you'll have to think about your trip home. To get every last ounce of Avoriaz, call one of their taxis to take you back to the return lift station. Avoriaz is a pedestrianised resort, there'll be no cars coming to collect you, instead you will travel as they have for the last 50 years around here, by horse and cart. Then it's time for a transfer back to the airport.
So there you have it, the way to make the most of your trip!