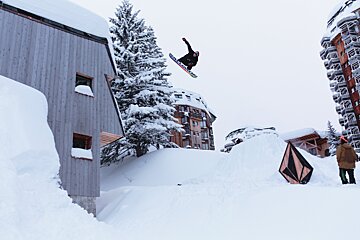 Volcom Spot to Spot, Avoriaz
Incredible freestyle snowboarding and after snow fun in Avoriaz
Teaming up with French resort Avoriaz, Volcom's SPOT TO SPOT event, will unify multiple facets of snowboarding for a full weekend of riding galore, followed by a film premiere and a party!
Two days of riding through the resort, for PROs and amateurs with four challenges: Side Hits, Rail Jam, Speed run, Secret challenge (PRO ONLY). All free with a BBQ offered at lunchtime for all competitors, "after snow" and a big evening on Saturday with music events.
It will be open to amateurs of all abilities, and with solid cash up for grabs for pros. Of course, in true Volcom style, there will be celebration until the wee hours.
Watch this
Location